Everyone's favourite nanny is set to float onto our screens once again and word is, she could be played by Emily Blunt.
Disney is bringing us a sequel of the 1964 classic "Mary Poppins" that stared Julie Andrews, and who better to fill the role of the enchanting, practically perfect caregiver, than the pristine Blunt.
The flick will be directed by Rob Marshall and set about 20 years later during the Depression. The original was based on mostly on the first book in P.L. Travers' series, and this plot will take cues from others.
According to Variety, Blunt has been a front-runner for the role from the start. She certainly has the pipes to carry the role, based on her performance in "Into the Woods" and her tack sharp British wit is just what's needed for the part. Blunt, Marshall and two of the reboot's producers also worked together on the musical "Into the Woods", Entertainment Weekly reports.
But she's still yet to be confirmed as the star. News broke just weeks ago that Blunt is expecting her second child, so that may play a role in her decision. Fingers crossed the scheduling works out!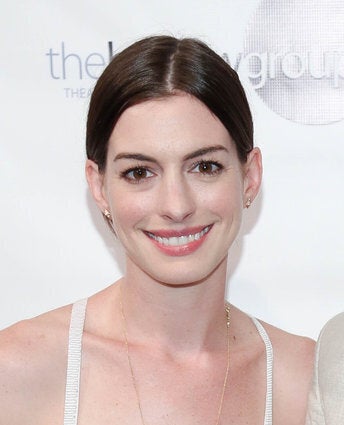 Who Could Play 'Mary Poppins'?