The baby's mother Valérie Meloche explained the situation on Facebook. "At the end, the players took the time to throw pucks at their young fans," she wrote. "Unfortunately, one of the fans who caught a puck thrown by P.K. Subban was just a month old — and she caught it with her head."
Baby Béatrice was knocked unconscious due to the blow. She was immediately given CPR and then rushed to Montreal Children's Hospital in serious, but stable condition, Global News reports. It is unknown whether or not Subban realized what had happened.
Although Béatrice now suffers from a concussion and is under observation at the hospital, she is expected to make a full recovery. Her mother is now reaching out via Facebook to find and thank those who helped save her daughter.
On social media, many sent well wishes and words of comfort to the family. However, many also questioned the parents' decision to bring the one-month-old to the arena in the first place.
Surprisingly, this isn't the first time a baby has been hit by a puck at a hockey game. In March 2015, a six-month-old infant from Saskatchewan suffered a blow to the head from a puck while attending a Swift Current Broncos game. Thankfully, he was sent home from the hospital and recovered.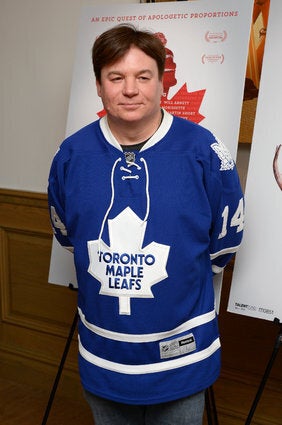 Celebs Likely To Pass On Their Love Of Hockey To Their Kids