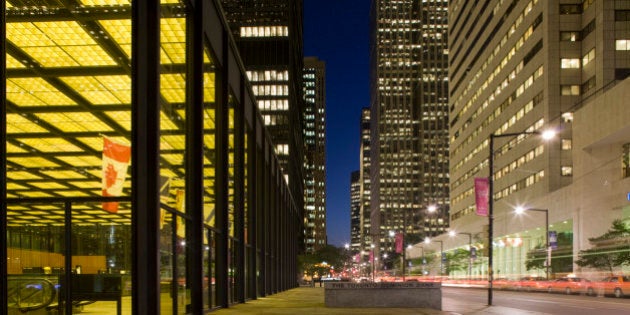 Prolonged period of low oil prices could cause unemployment to spread
Canadian housing 20% overvalued, Fitch says
Bank profits will be 'challenging' this year
One of the big three credit ratings agencies is sounding the alarm about Canada's banks, warning that prolonged low oil prices combined with over-indebted consumers pose a risk to financial institutions' health.
"Canada's commodity-reliant economy will be facing challenges that pose new risks to Canada's major banks if oil prices remain 'lower for longer' and/or this creates a macroeconomic shock to the economy," Fitch Ratings said in a statement issued Monday.
In the longer term, that could be good news for the oil patch, because declining investment and production could create "supply security risks down the road" that could spike oil prices, the IEA said.
But in the meantime, a long period of low oil prices could potentially lead to a rise in unemployment that would cause "credit issues" with many indebted Canadian consumers, Fitch said.
Fitch noted that Canadian household debt is at a record high of around 165 per cent of disposable household income, though — for the time being at least — that debt is made manageable by very low interest rates.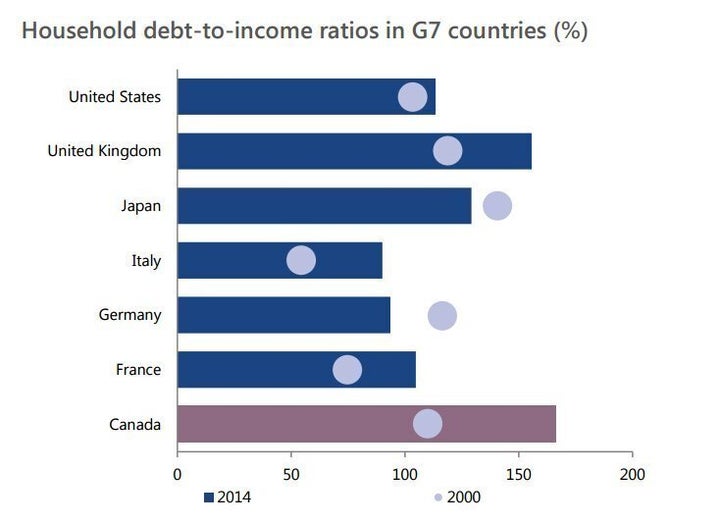 Canadian household debt is the highest among G7 countries. It was middle of the pack at the start of the century. (Chart: PBO)
Despite a 17-per-cent spike in average house prices over the past year, Fitch maintained its estimate that Canadian homes are some 20 per cent overvalued, the same estimate the agency made in 2014 and 2015.
The warning comes as Canada's banks prepare to release their earnings this week for the first quarter of fiscal 2016. BMO and National Bank start off the earnings season on Tuesday.
"So far, Canadian Banks have been resilient and the oil slump has appeared manageable but as falling commodity prices permeate the broader economy, banks will begin to feel pressures beyond direct energy loan exposure," Fitch senior director Doriana Gamboa said in a statement.
Bank profits will be "challenging" this year, Fitch said, with the banks reporting "modest" loan growth, higher lending costs and shrinking profit margins.
In a report issued earlier this month, TD Bank predicted banks will have to raise mortgage rates to keep up with their own higher borrowing costs. The bank predicted home sales to fall in Toronto and Vancouver this year, and prices to fall slightly the year after.
But the Bank of Montreal issued a report offering the other side of the story. It lays out several reasons why Toronto and Vancouver house prices could keep rising, including heavy demand, a lack of supply, and affordable mortgage payments.
Fitch didn't downgrade its ratings of the Canadian banks (though it did downgrade Royal Bank of Canada in January), but not all analysts are as optimistic. Barclays Capital slashed its price targets on Canadian bank stocks by 20 per cent, on average, just last week.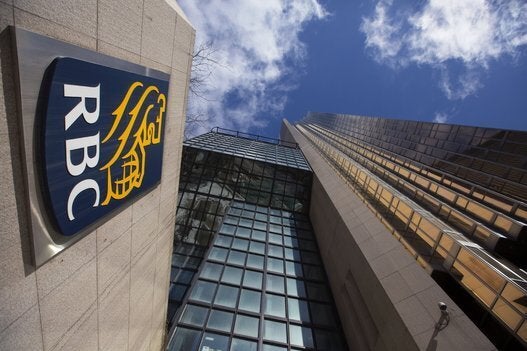 Canadian Bank Profits, Fiscal 2015