The video above has explicit images.
Summer's official dance anthem is already here.
On Monday, Rihanna released two music videos for "Work," the first single off her new album, "Anti." The summer-ready videos feature sexy dance moves, a popular Toronto restaurant and of course, Canada's favourite rapper, Drake.
The seven-minute masterpiece, which was shot at The Real Jerk Restaurant in the city's east end, also has some of Toronto's best dancers showing off their wining, twerking and incredible dancehall moves.
But just when you thought it was over, Rihanna dropped a second video, this one featuring only her, Drake and a pink-lit room. Loading directly after the first video, it was directed by Sweden's Tim Erem.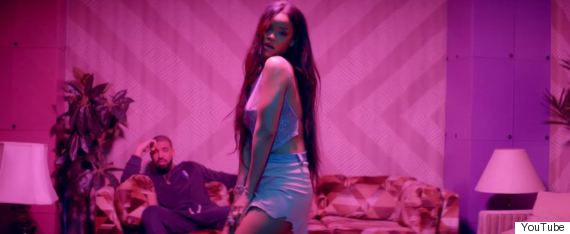 On Friday, the 28-year-old singer released a steamy 30-second teaser, with a short clip of the Barbados queen getting super close and personal with 29-year-old Drake.
The first video, which was shot by Toronto's very own Director X, had the Riverdale Caribbean resto fully turned it into a club.
Restaurant co-owner Lily Pottinger told CBC Toronto some of the dancers were also residents of the area.
"He really looks out for his Toronto people," she told the site.
Check out the full videos above while we go perfect all of these dance moves.
ALSO ON HUFFPOST: