WINNIPEG — Another longtime MLA will not be running again for the NDP in April's election. Daryl Reid has represented Transcona in the legislature for the last 26 years but will not seek re-election.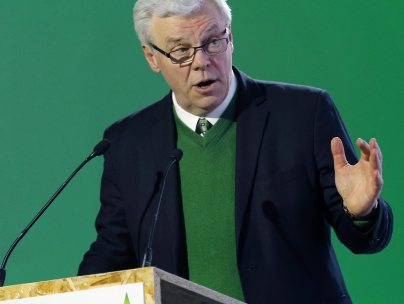 Manitoba Premier Greg Selinger speaks at the UN climate change conference in December. (Photo: Christophe Ena/AP)
He is the latest in a list of many long-time NDP politicians who will not campaign again, including Stan Struthers, Theresa Oswald, Gord Mackintosh and Jennifer Howard. Reid is currently the Speaker of the house, and will take that seat again when the spring sitting begins Wednesday. The NDP says Barb Burkowski, former chairwoman of Pride Winnipeg, is uncontested heading into the March 4 nomination for the NDP in Transcona.
Also on HuffPost
Least, Most Popular Premiers (Feb. 2016)