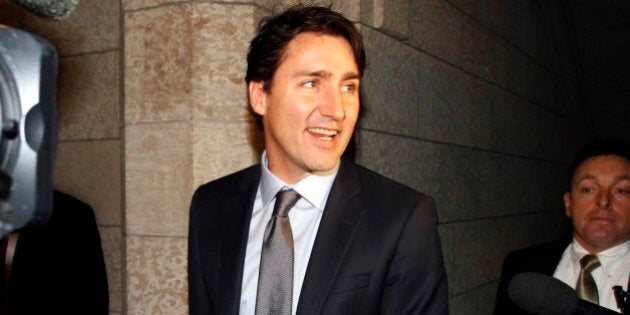 Cost of servicing federal debt lowest in 50 years
Even with $30-billion deficit, we're less in the hole than U.S.
But deficit spending can't fix oil crash, BMO says
Canada's policymakers are still haunted by that day in 1995 when the Wall Street Journal declared the country "an honorary member of the Third World" for our enormous public debt burden.
With Finance Minister Bill Morneau confirming on Monday that Canada is back to serious deficit spending, some are worried we're headed back to that Third World status.
That's very unlikely. Thanks to rock-bottom interest rates all over the developed world, the cost of borrowing money is at a historic low — basically as low as it gets (unless the Bank of Canada moves to negative interest rates).
In fact, as Unifor economist Jordan Brennan pointed out on Twitter, the share of federal spending that's going to covering debt is the lowest it's been in half a century.
Morneau's fiscal update predicts next year's deficit will be five times as large as what was projected just three months ago, hitting $18.4 billion in 2016/17 — and that's not including the Liberals' deficit-spending promises.
But looking at the new numbers, the economists at Canada's big banks don't sound scared.
"Even a $30-billion deficit would amount to only 1.5 per cent of GDP, and the U.S. has been congratulating itself on getting its federal deficit down to a low of 2.5 per cent," noted CIBC chief economist Avery Shenfeld.
BMO's Douglas Porter and Robert Kavcic pointed out that interest rates are even lower today than the government had been expecting, and the savings on interest payments alone will come to $1.5 billion a year for the next three years.
"In our view the government has the flexibility to provide fiscal stimulus to a Canadian economy that badly needs it," National Bank economist Marc Pinsonneault wrote.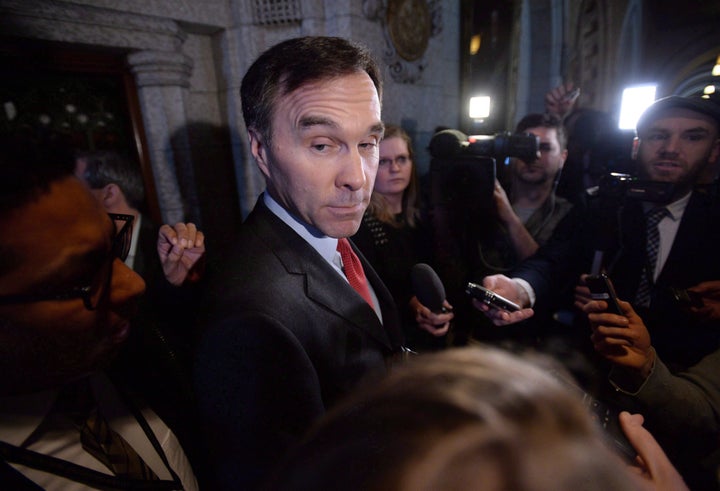 Finance Minister Bill Morneau's fiscal update showes the projected deficit for next year quintupling since the last forecast three months ago, but economists say Canada can handle it. (Canadian Press photo)
But BMO's Porter and Kavcic point out a different reason, other than growing debt, to doubt the Liberals' spending plans: They might not repair the parts of the economy that need repairing.
"Canada is facing a structural shift from the commodity shock, and that's not something that can be quickly countered or fully mitigated by a big fiscal boost," they wrote in a client note Monday.
In other words, government spending won't change the fact oil prices have collapsed and Canada's economy is undergoing a painful shift away from energy.
They also note that, while Canada's federal government is in a strong position to borrow, the country as a whole is less so.
"While federal finances have improved meaningfully in recent years, provincial finances have deteriorated," they write, adding that provinces' combined debt is set to exceed federal debt for the first time on record.
"We fully agree that a moderate dose of stimulus is an entirely appropriate response to current economic realities, but we would counsel caution in minding the dosage," they wrote.