P.K. Subban is getting ready to suit up. But this time, it's not in his usual red and whites Habs gear, but rather, an off-ice suit and tie.
On Monday, Canadian retailer RW&CO. announced the Montreal Canadiens defenceman as the brand's newest style ambassador, a role they believed he fit perfectly.
"The official off-ice uniform, the suit, is synonymous with power and prestige," says Rita McAdam, Vice President of Marketing and Visual Presentation for RW&CO. in a press release. "P.K. Subban embodies those values. He is exemplary of ambition, hard work and success, but also of confident self-expression. He inspired us to offer our new athletic fit to young hockey players and athletes of all types, available in store as of next March. By showcasing its polished style we hope to show all our clients that they too can be at the top of their game."
P.K., who is known for rocking an array of smashing pre-game ensembles, says, "The suit allowed me to express my personal style, all while looking professional. That's fashion—you can make your own fashion."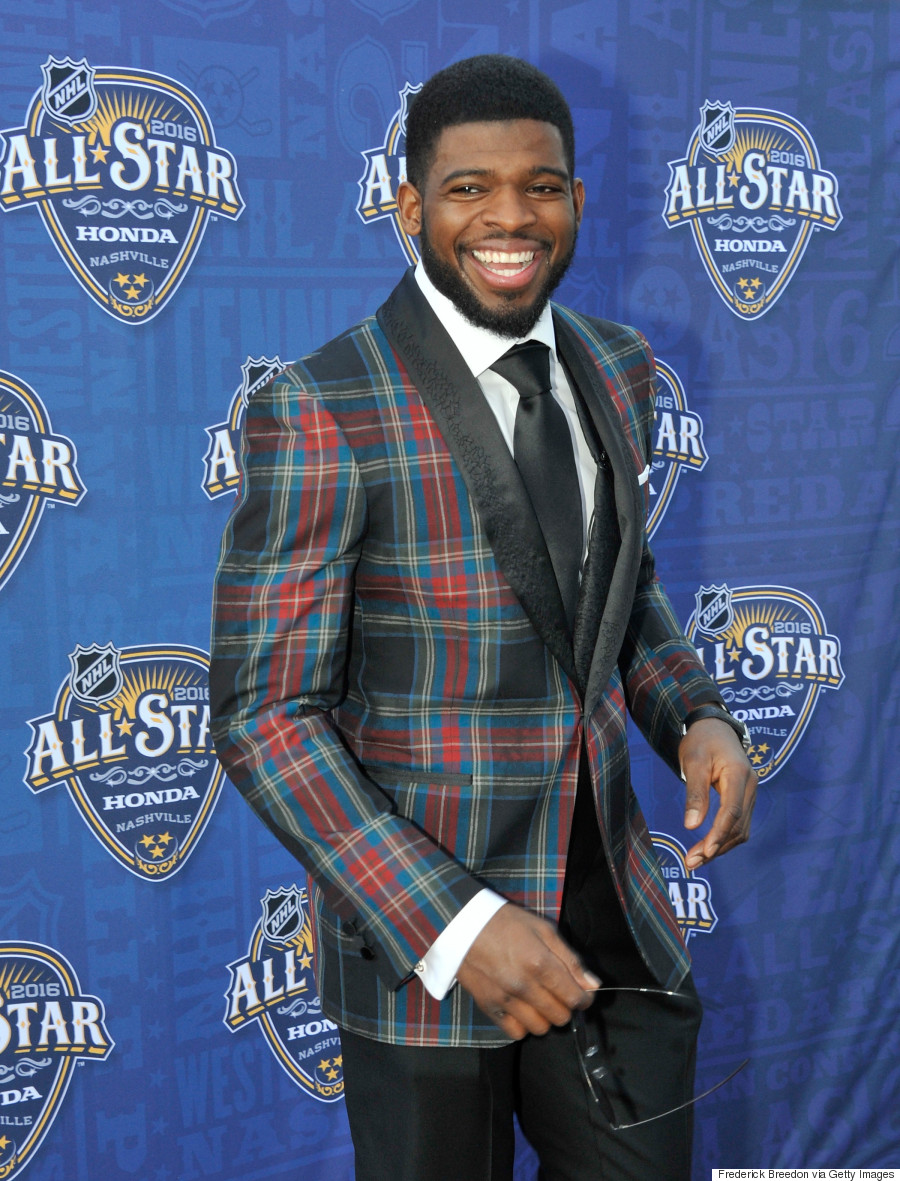 On his new title role, Subban also added, "I'm proud to add the title of ambassador for RW&CO.'s Spring collection to my roster. I'm glad to have the chance to communicate the importance and versatility of the suit to men, especially young male athletes who are just now being introduced to suiting. "
In the short promotional film "The Suit — Suit Up, It's Game Time!" which you can watch above, Subban takes on the role of modern-day hero and proves no challenge is too big when you wear a suit. Donning threads from the brand's new spring 2016 suiting line, including a killer navy ensemble that's detailed with a black tie, the 26-year-old is shown taking a call to action and speeding through the city on a motorbike. His destination? A children's birthday party.
OH P.K.!
And as noted, the objective of the campaign "is to demonstrate that every man can show off his style and reach his goals thanks to suiting."
The Toronto native, who says the pre-game suit "is where [his] passion for fashion started," has always had a flare for fashion in thanks to his family, and he documents it well on Instagram, as you can see:
RW&CO.'s spring 2016 Suiting Collection, which is now available in stores and online, features slim, tailored and athletic fits that come in shades of royal blue, grey, burgundy and neutrals and begins at $349.
P.K. shoots, and he scores big time with this fashion campaign!
Follow Huffington Post Canada Style on Pinterest, Facebook and Twitter!
Also on HuffPost