Lady Gaga has joined the group of celebrities supporting Kesha after the "Tik Tok" singer was denied an injunction against her manager, who she claims sexually assaulted her.
Gaga posted a heartfelt picture with Kesha online Wednesday, simply saying, "Free Kesha."
Last week, a judge denied Kesha's 2014 application to leave her contract with Sony and Kemosabe Records, which her manager, Dr. Luke, runs.
The singer alleged that Dr. Luke had given her alcohol and drugs, and abused her sexually, verbally, physically, and emotionally over the course of a decade.
The manager countersued after Kesha filed for the injunction, and his lawyers have accused her and her mother of "publishing outrageous and untrue statements," Billboard reported.
If the judge had ruled in Kesha's favour, she would have been allowed to make music outside Dr. Luke and Sony's control. But the judge said it was possible for her to continue working with the label with another producer.
She was seen crying in the court after the injunction was denied.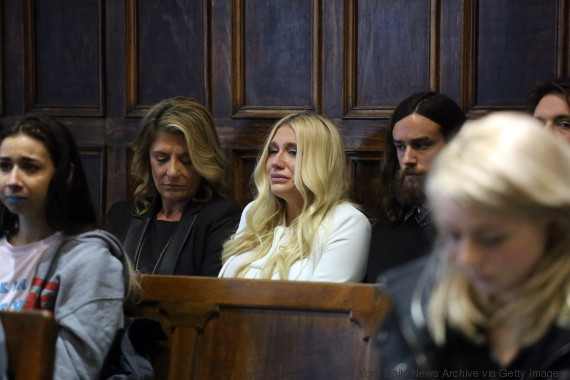 Dr. Luke tweeted the following after the ruling was handed down.
I didn't rape Kesha and I have never had sex with her. Kesha and I were friends for many years and she was like my little sister.

— Dr. Luke Doctor Luke (@TheDoctorLuke) February 22, 2016
Numerous artists publicly expressed support for Kesha after the decision was handed down.
My heart is with @KeshaRose. 💜

— Ariana Grande (@ArianaGrande) February 19, 2016
standing with @KeshaRose through this traumatic, deeply unfair time. send good vibes her way everyone

— Lorde (@lorde) February 19, 2016
My thoughts are with @KeshaRose today. I'm sorry you've had to endure this experience.

— lily (@lilyallen) February 19, 2016
Trying 2 not say anything since I can't say anything nice about a person... so this is me not talking about Dr. Luke https://t.co/lLhtUHbmgG

— Kelly Clarkson (@kelly_clarkson) February 19, 2016
Adele also expressed her support for the "Tik Tok" singer after she won Best Female Solo Artist at the Brit Awards Wednesday.
Also on HuffPost
iHeartRadio: Ke$ha, Pitbull, Afrojack