This stingray wasn't about to let a man propose to his wife in front of its tank without becoming part of the show.
Chris Hammer and Taylor McKay, who live in Port Elgin, Ont., were taking in the "Ray Bay" show at Ripley's Aquarium in Toronto on Feb. 15 when a host asked for two volunteers to play a game.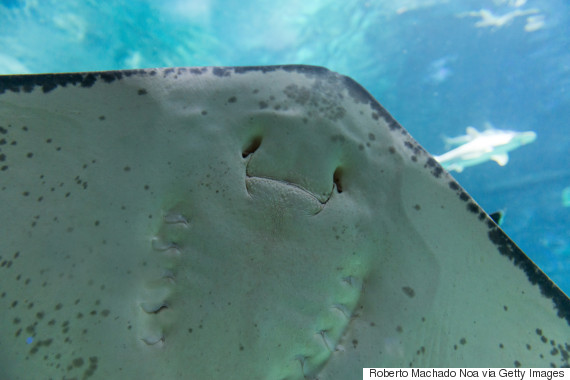 A stingray at Ripley's Aquarium in Toronto. (Photo: Roberto Machado Noa/Getty Images)
Hammer raised his hand, and the pair was called up to the front.
McKay was asked to guess a type of stingray from her boyfriend's description, she said in a Reddit post.
"It's grey," he described. "It has a tail."
McKay noticed that people in the audience were gasping and giggling. The host told her to turn around, and this is what she saw:
View post on imgur.com
The intention was for a diver to display a sign saying, "Will you marry me?"
But a stingray insisted on stealing the show.
View post on imgur.com
Luckily, the proposal went ahead anyway, and she said yes.
View post on imgur.com
McKay wrote that she "spen[t] the next 10 minutes crying and laughing at the same time."
The couple has been dating for six months and they'll be having a baby in August, The Toronto Star reported.
An aquarium spokesperson told the newspaper that, unlike married couples, stingrays tend to have "multiple partners throughout their lives."
He suggested that the stingray could have been taking a stand against monogamy.
In 2012, a photo emerged that showed a stingray apparently photobombing a group of swimmers in Grand Cayman.
The stingray, it turned out, had been put on the swimmers' backs.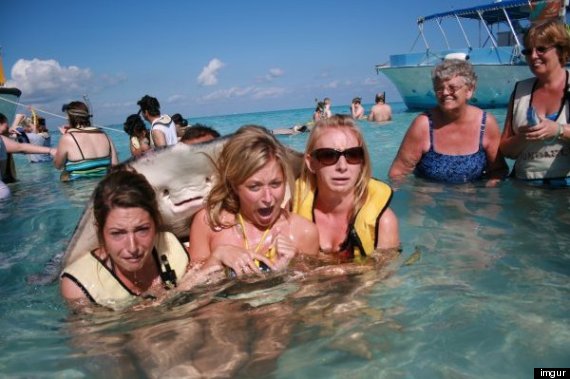 This particular fish may not believe in monogamy, but it sure made for some unforgettable engagement photos.
Like Us On Facebook

Follow Us On Twitter

Also on HuffPost
Inside Ripley's Aquarium Of Canada