STYLISH CUT?

The Haircut that's breaking the internet!Quirky, Stylish and Slick? Is this a new trend in the making? #StylistLove #ScissorsCut #HairCut Hair - Aleona StarzhinskaiaModel - Julia AndreevaVideo - Vitalii SuzdalevCheckout Aleona's Instagram page https://www.instagram.com/aleonahairs/ or the HairFucker youtube page for more! https://www.youtube.com/watch?v=dV4nBBPw9rA / https://www.youtube.com/channel/UCIGAKC2RfTdiRqsqf1ZmrWw/videos

Posted by Barbershapp on Saturday, 20 February 2016
For most of us, birthdays are a time to get glammed up — we're talking massage at that tranquil spa, manicure at the cutest nail salon, and blowout at the hottest blow dry bar in town. We would never in our wildest dreams decide to get a haircut so bad on our special day that it would become a viral sensation.
But for one girl from St. Petersburg, Russia, that's exactly what she did.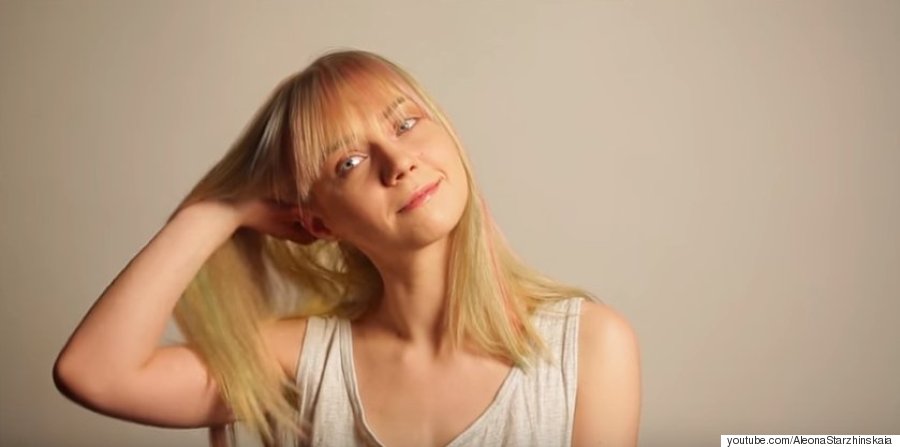 This past Saturday, Barbershapp posted a video on their Facebook page called, "Stylish Cut," which you can watch above. Curious people clicked on the vid that asked if this "quirky, stylish and smooth" hairdo was really a "new trend in the making." And from the moment people hit the play button, horror struck.
It all begins with the hairstylist taking scissors to the hair and gently cutting blunt cascading layers on the top of the head. Next, she starts chopping tiered patterns into the rainbow dyed locks, and that's basically when people started screaming at their computer screens.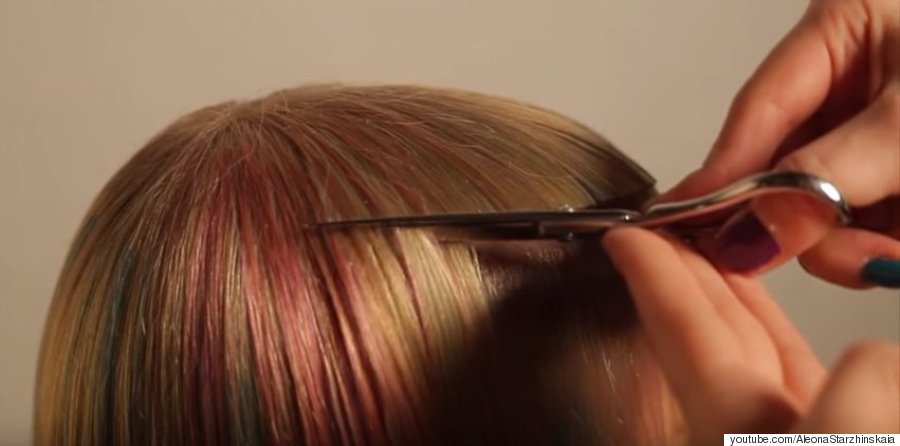 "I think I can safely speak on behalf of the nation by saying that this is most definitely NOT going to be a trend. I have no other words," the top comment on the video reads. "I think I did this to myself at the age of four with a pair of safety scissors. Erm ner, I hope it doesn't catch on," another user adds.
To finish off the Yolandi Visser of Die Antwoord-inspired look, the stylist gracefully teases the longer pieces with her fingers, which is all so very avant-garde.
And viola! The stylish(?) cut is complete.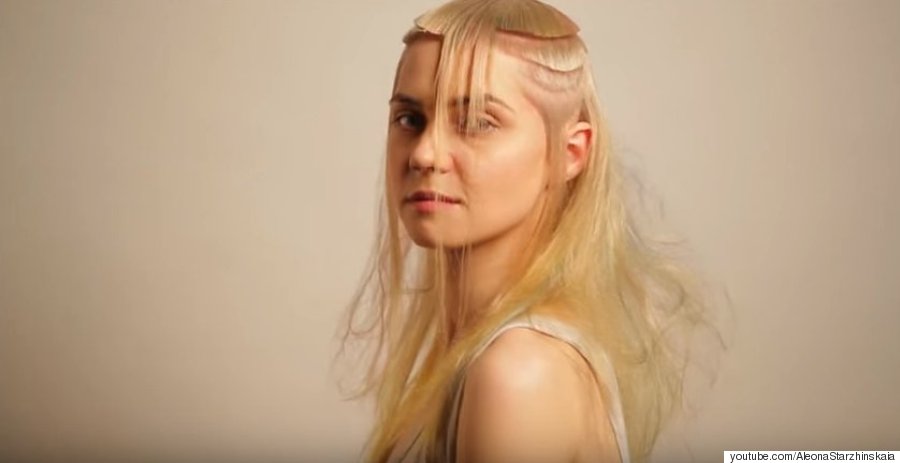 BUT WAIT! Did we, the Internet, just fall for a prank?! Well, kind of.
From the depths of YouTube, someone found a video entitled "Happy HairF*cking Birthday" uploaded in March 2015 by hairstylist Aleona Starzhinskaia of HairF*cker Studio. The video reveals the entirety of the haircut, which ends with model Julia Andreeva shaving off the strange cut down to a buzzcut.
"It was her birthday and she asked me [to] shave her head, so we decided [to] make something interesting and shoot [a] video about it," says Starzhinskaia who spoke to Refinery29 via Facebook message. "In a few hours, I turned her into [a] blonde and started [to] make this cut; most of this was...improvisation."
People may be relieved that this haircut was only a joke, but we say the model definitely could have pulled off the look. What do you think?
Follow Huffington Post Canada Style on Pinterest, Facebook and Twitter!
Also on HuffPost
5 Ways To Deal With A Bad Haircut