On a recent family trip, Giovanni Alvarado had to be removed from a plane after experiencing a severe allergic reaction. Instead of sympathy, though, fellow passengers reportedly started clapping as the seven year old boy and his parents exited the aircraft.
The family was on a "bucket list" trip to Bellingham, Washington. Giovanni's father, George, has terminal throat cancer and they aren't sure how much time he has left to live.
They were ready to fly home to Phoenix with Allegiant Air Monday when Giovanni started having an allergic reaction, KING-TV reported.
"He began to get very itchy and he was scratching all over," the boy's mother, Christina Fabian, told the network. "He started to get hives, so we informed the flight attendant who informed us that there's dogs on every flight and just smirked, which minimized his experience for me."
Giovanni's reaction delayed the plane's departure and the airline decided that the family should disembark. As they grabbed their personal items, people sitting at the back of the plane started clapping.
And now Allegiant is apologizing to the family, who flew home on Wednesday instead.
"We are truly sorry for the unfortunate circumstances surrounding their previously ticketed itinerary and for the inconvenience they have experienced as a result," it said in a statement quoted by the New York Daily News.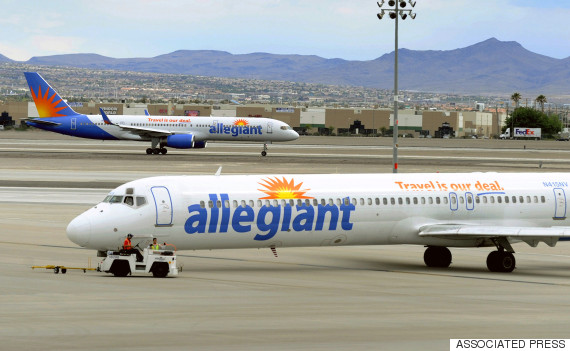 Like a number of airlines, Allegiant allows passengers to travel with pets in the cabin. It only allows people to bring domestic cats and dogs, and all of them must be taken in carriers that fit under the plane's seats.
The airline provides no guarantee of an allergen-free flight.
Like Us On Facebook

Follow Us On Twitter

Also on HuffPost
11 Things People With Spring Allergies Need To Know