It appears that the Duchess of Cambridge is taking her role as the new royal patron of Wimbledon to heart.
The Duchess, a.k.a. Kate Middleton, took part in a a charity tennis workshop event at a Scottish high school held by none other than Judy Murray, mom to tennis star (and currently ranked second player in the world) Andy Murray.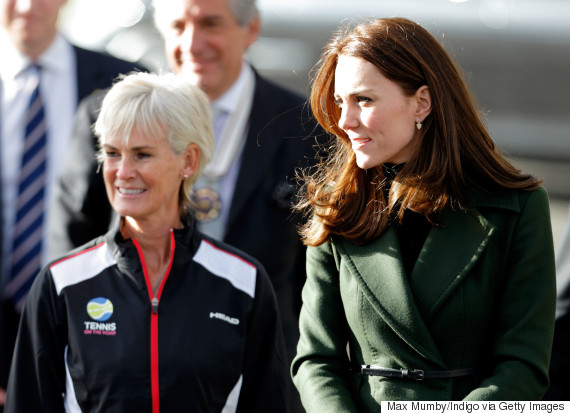 The Duchess was in Edinburgh for a series of school-based charitable events — her first solo official appearance in the country — and did everything from taking part in a singalong at a school to speaking with headteachers, according to the Daily Mail.
But the tennis event was the highlight, and it was easy to see why. Judy isn't just any tennis mom — she's a former professional player and the first coach for her sons, Andy and Jamie, setting them up for their international careers. She's also made a name for herself as a contestant on BBC's "Strictly Come Dancing."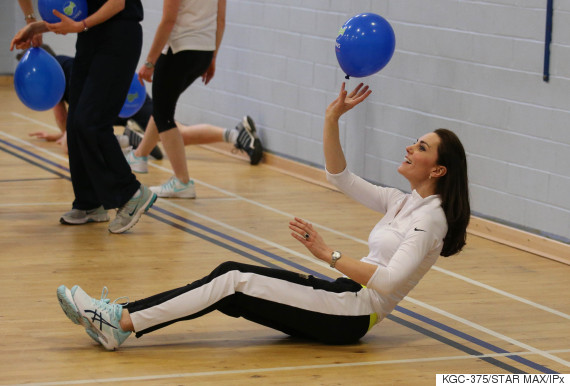 Catherine, who is known as the Countess of Strathearn in Scotland and is a longtime tennis fan, seemed to be up for anything, changing into tennis-appropriate gear (the second time this week she's been seen in exercise clothes) and getting right in there coaching students on their swings.
Murray told the BBC the Duchess' participation was "fantastic for tennis and women's sport," and that she'd said she'd love to come back and do it again.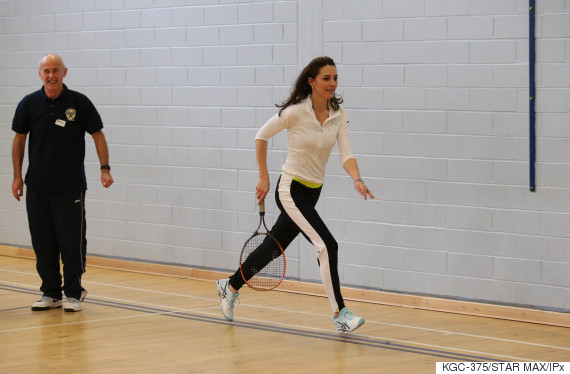 But frankly if we were Catherine, we definitely would have tried to snag a few tips from Murray ourselves.
Also on HuffPost
Kate Middleton Gets Sporty