Canadian cable providers must make a basic package available to subscribers for no more than $25 per month as of March 1.
But one of them is doing its damndest not to tell customers about it, a CBC News report suggests.
A Bell training document obtained by CBC dissuades sales staff from pushing a new, $24.95 "Starter TV" basic cable package. It would give subscribers access to approximately 20 Canadian channels as well as pick-and-pay options.
"Do not promote the Starter TV package. There will be no advertising, and this package should only be discussed if the customer initiates the conversation," the document reads.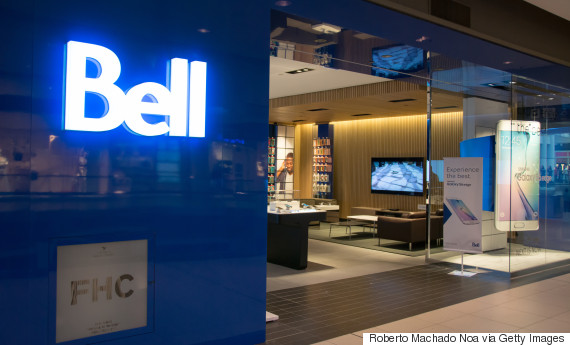 The entrance to the Bell Store in Toronto's Eaton Centre. (Photo by Roberto Machado Noa/LightRocket via Getty Images)
The package is set to be launched Sunday, just two days before such bundles are required, said the CBC report.
Bell spokeswoman Jacqueline Michelis wouldn't comment on its new cable package, but did tell The Huffington Post Canada via email, "We'll follow all CRTC rules, as always."
New, cheaper cable packages are becoming available after the CRTC ruled that companies have to make an "entry-level service offering" available to all customers as of March 1.
Such packages can be sold for no more than $25 per month, but that doesn't include equipment rentals.
Affordable cable bundles
The bundles must include "all local and regional Canadian television stations and provincial or territorial educational services" required under broadcasting rules, the CRTC in its decision last year.
It issued the decision in response to customer concerns that they were paying too much for cable bundles.
This week, the CRTC reminded TV providers that the new package must be promoted to customers.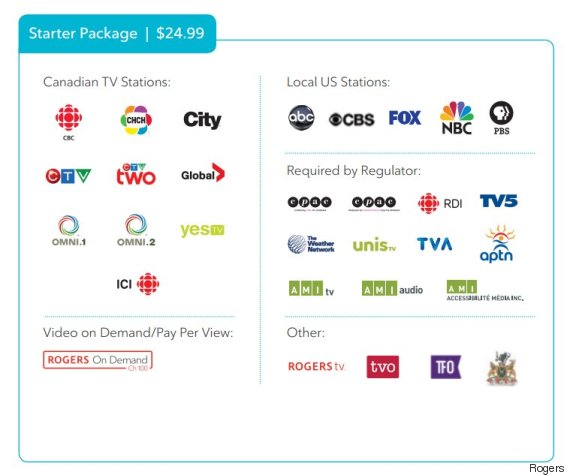 Rogers released details of its starter package for $24.99/month. (Photo: Rogers)
While Bell has yet to unveil its starter package, Rogers has released its own bundle online.
Channels available in the package include CBC, CHCH, CTV, Global and Omni. U.S. stations ABC, CBS, Fox, NBC and PBS are also included. Subscribers can add "theme packs" featuring sports or drama and comedy channels.
"We're interested in making sure people have the right fit for them," Rogers spokesman Aaron Lazarus told HuffPost Canada in a phone interview.
Asked whether Rogers would be promoting the "Starter" package to customers, or whether clients would have to ask about it themselves, Lazarus said sales staff are "more interested in what you are looking for and what your needs are."
"Our agents will start by asking what are you looking for, what kinds of channels are you interested in? And all the options are there," he said.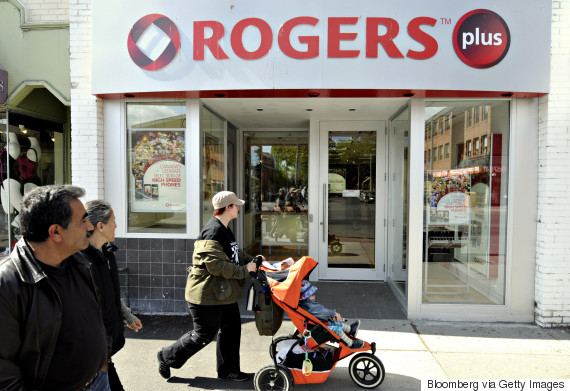 Pedestrians pass by a Rogers Communications Inc. wireless store in Toronto in 2008. (Photo: Aaron Harris/Bloomberg via Getty Images)
Telus, meanwhile, will launch its new "Skinny Basic" package on March 1, spokeswoman Liz Sauvé wrote to HuffPost in an email. She did not address whether the company will be actively promoting it to customers.
Like Us On Facebook

Follow Us On Twitter

Also on HuffPost
Netflix Canada: What's Good in March 2016?