A man in Kentucky wound up in hospital with second-degree burns after his e-cigarette battery blew up in his pocket.
Josh Hamilton was waiting in line at a Shell gas station in Owensboro last weekend when the device combusted, according to WFIE.
The video shows him running out the door to try to take his pants off.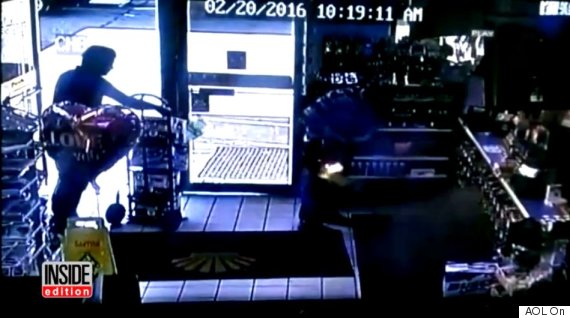 This isn't the first instance of an e-cigarette battery catching fire.
A teen in Lethbridge ended up with severe burns on his face and broken teeth back in January after his e-cigarette exploded while he was using it, according to The Canadian Press.
"He wanted to die. That is how much pain he was in," Ty Greer's father Perry told the outlet.
A 23-year-old Utah man also recently ended up with second-degree burns after change in his pocket may have prompted his e-cig to ignite, according to Fox13. The burns covered Austin Mark's right leg and hand.
But sellers of the popular devices told Seattle's Kiro 7 News they think unregulated or cheap versions bought online are behind the explosions.
"The battery is working too hard, for the most part, and when it vents, it's basically an explosion without the shrapnel," vendor Erik Hartzog said of the unregulated e-cigarettes, which don't shut off when the battery is too low.
Watch the video above to see the crazy footage from Kentucky.
Also on HuffPost
5 Important Lessons From The Biggest E-Cigarette Study