In the past, we used to associate Victoria Beckham with the following things: the Spice Girls, David Beckham, Hermes bags and heels.
And while VB's ties to the iconic '90s girl band and her hunky hubby will forever remain the same, it seems as though she's foraying into a different realm in terms of her personal style.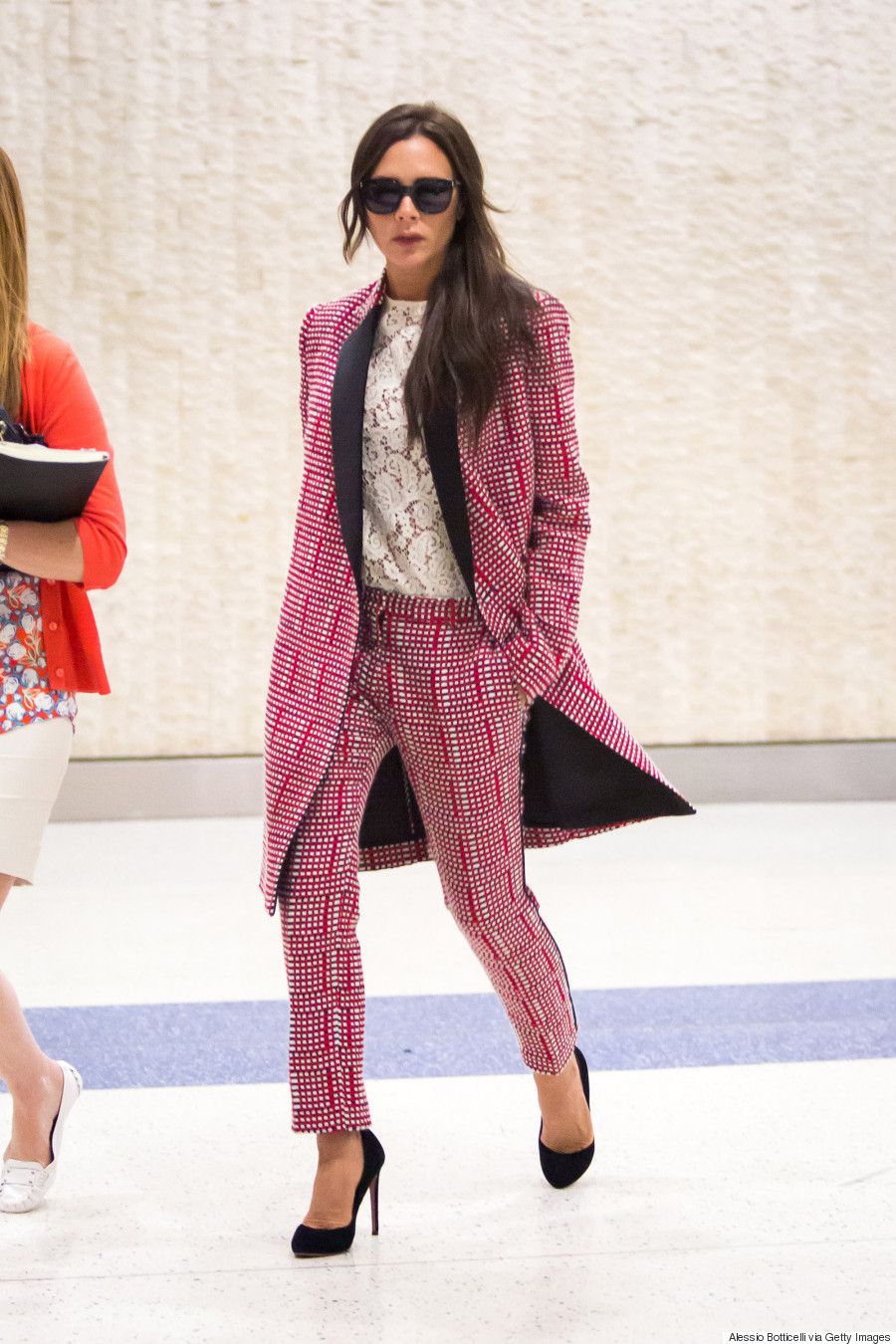 In an interview with the Telegraph, the 41-year-old former high heel addict who once said she "can't concentrate in flats," admits she is giving up her stilettos for the sake of comfort.
"I just can't do heels any more. At least not when I'm working," she tells the publication. "I travel a lot. Clothes have to be simple and comfortable."
Instead, the mother of four is now opting for chic loafers and white sneakers, which she often pairs with tailored trousers and oversized knit sweaters.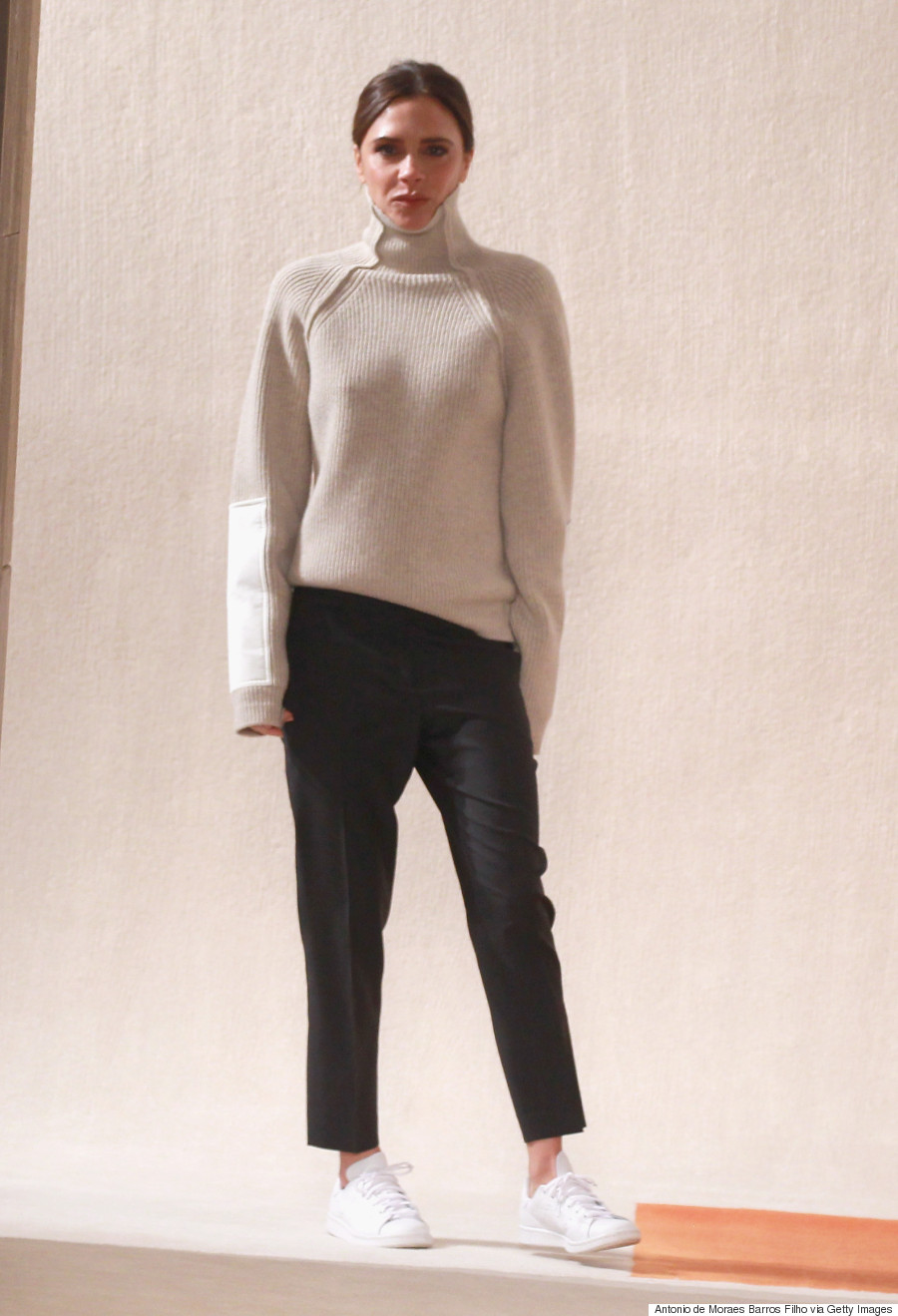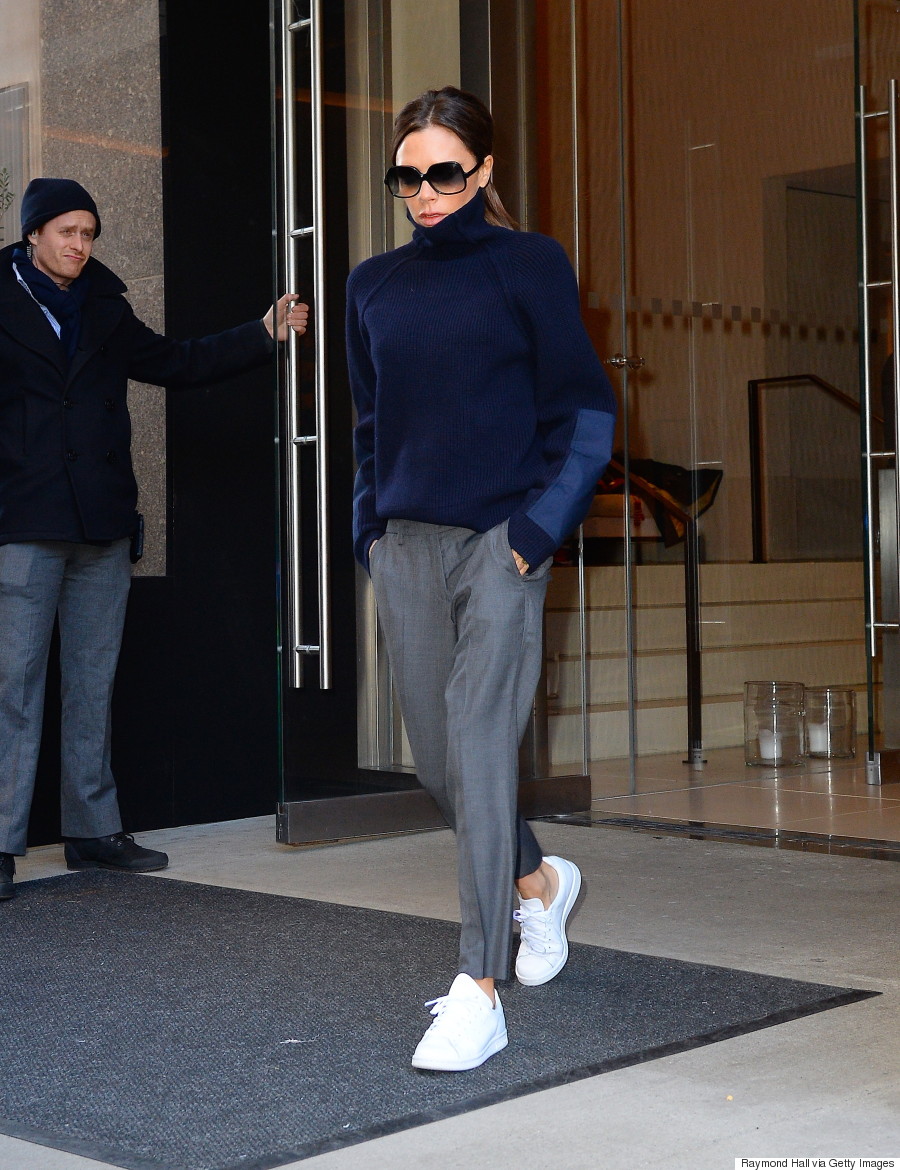 And it seems as though David is a fan of his wife in flats. Back in September, he told Yahoo! Style, "I actually like her wearing jeans and sneakers the best. She wears our son's pairs of Converse sometimes. But my favourite is when she wears jeans and a pair of Stan Smiths. I think she looks really cool."
Time's are a changin'!
Should you care to follow in Victoria's (sneakered) footsteps, check out our fave pairs of white kicks below:
Follow Huffington Post Canada Style on Pinterest, Facebook and Twitter!