Well-known Quebec Muslim leader Adil Charkaoui was arrested in relation to an alleged assault last week at a Montreal CEGEP, Radio-Canada reports. 
Collège de Maisonneuve said earlier this week that one of its security guards was confronted in the school's gymnasium by a group of men that included Charkaoui. 
According to Radio-Canada, Charkaoui was arrested Friday on suspicion of assault. He was released without being charged, and with a promise to appear before a court.  
Montreal police refused to comment on the case because charges have yet to be laid.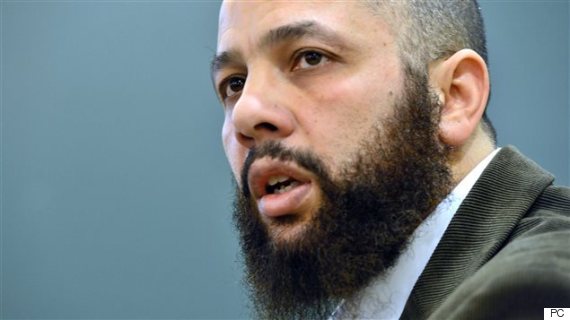 Adil Charkaoui is an outspoken advocate against Islamophobia. (Photo: CP)
Charkaoui acknowledged to Radio-Canada that he had met with police, but denied the CEGEP's version of events. He is expected to release a statement on Monday. 
Witness challenges CEGEP's version
A witness to the Feb. 21 altercation at the CEGEP also questioned the school's statements about what transpired.
Farouk Aouni, who organized the soccer game taking place in the gym at the time, denied the CEGEP's claims that its security guard had been surrounded by the players. 
The security guard was "provoking the youth and was calling on them to throw him the ball,"  Aouni said in a news release.
He added that "Mr. Charkaoui was acting as the referee and intervened to calm things down."
​Charkaoui was arrested on a security certificate under suspicion of terrorism-related activities in 2003. He successfully challenged the certificate several years later.
He now lives in Montreal and is an outspoken advocate against Islamophobia. He became a Canadian citizen in 2014.
Ongoing tensions
This is not the first time that ​Charkaoui and Collège de Maisonneuve have been in conflict with each other.
Last year, the CEGEP attempted to cancel a contract with Charkaoui that saw him rent several classrooms for Arabic and Qu'ran studies as part of a school he runs.
The CEGEP took the decision following revelations that at least one of the school's students had joined jihadists in Syria. 
When the CEGEP discovered it did not have the legal authority to cancel the contract, classes at Charkaoui's school resumed under the supervision of a college-appointed observer.