Duane Howard promised to represent his followers well. And represent he did.
The actor from B.C.'s Nuu-chah-nulth First Nation starred in "The Revenant" as Elk Dog, an Arikara chief who chases a group of American trappers, including Leonardo DiCaprio's character Hugh Glass, in pursuit of his daughter Powaqa (Melaw Nakehk'o).
Howard commanded his scenes in the film with a powerful performance. And on Sunday, he owned the red carpet in a suit by Haida designer Dorothy Grant.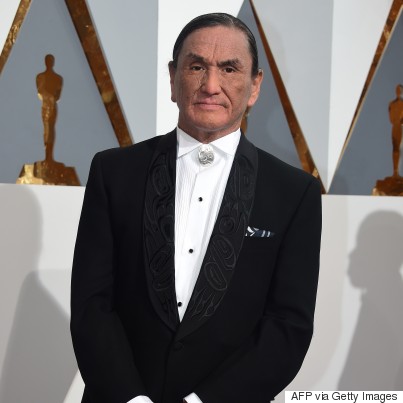 The actor looked grave, intense and handsome in a suit that had raven and eagle designs on the lapels.
Grant designed the suit on a week's notice, CBC News reported.
Howard initially wasn't invited to the Oscars. But then he reminded co-star DiCaprio of his Golden Globes speech, when he said, "I want to share this award with all the First Nations people represented in this film and all the indigenous communities around the world," Grant told the network.
He received an invitation with a week to go before the ceremony, CBC News said.
Howard encountered a number of difficulties in his life leading up to his role in "The Revenant."
Moving to Vancouver at the age of 14, he developed an addiction to alcohol and drugs that he managed to control by the age of 25, according to Grant's website.
He worked with at-risk youth as a substance abuse counselor and later signed on with a talent agent, who helped him secure some walk-on roles before he took on some feature parts.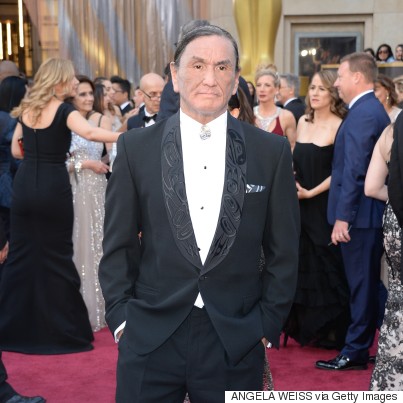 Howard auditioned for "The Revenant" after friends told him that a major production was seeking indigenous actors, The Province reported.
He tried out for the part of Elk Dog and, three days later, met with director Alejandro González Iñárritu.
"He looked at me and said, 'Great, great audition. That's what I am looking for,'" Howard told the newspaper.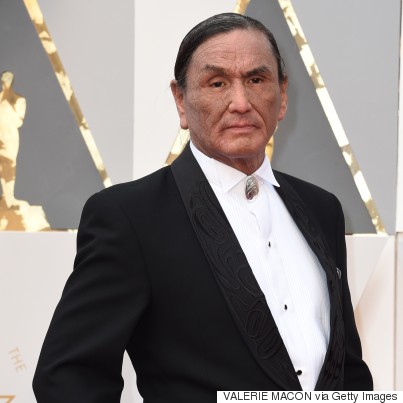 The actor's next credit will be "The Sun at Midnight," a film about a Montreal teen who leaves her grandmother's house in Ft. McPherson, trying to find her way back to the city. Along the way she meets a caribou tracker named Alfred, played by Howard, who lets her join him.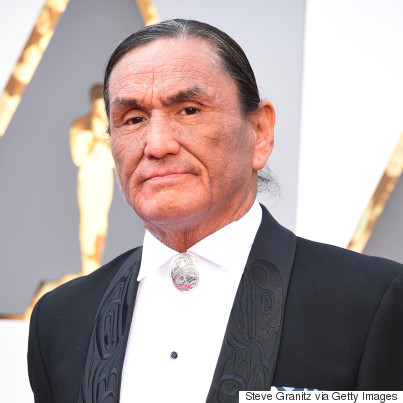 One can only hope that Howard's powerful performance in "The Revenant" means even bigger parts to come.
Like Us On Facebook

Follow Us On Twitter

Follow Us On Instagram
Also on HuffPost