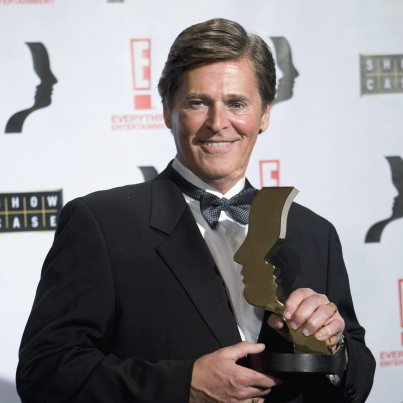 Gord Martineau won the humanitarian award during the 23rd Annual Gemini Awards in 2008. (Photo: Nathan Denette/CP)
Toronto will be seeing a lot less of this familiar face.
Longtime CityNews anchor Gord Martineau announced Monday he is bidding farewell to hosting the channel's evening news after nearly four decades.
"Gord has been a trusted face invited into the homes of our viewers for the past four decades and a leader in the vision of City," said Dave Budge, general manager of CityNews Toronto, in a press release.
During his time at the channel, Martineau worked on everything from stories about former Toronto mayor Rob Ford, to international politics and sports. The 68-year-old received several awards for his work, including the 2014 Canadian Screen Award for best local newscast, and a Gemini Award as Canada's best news anchor in 2012.
CityNews will be honouring the journalist's career by highlighting some of his most memorable work during their news broadcasts this week.
Goodbye Toronto and City Tv. Thank you for letting me into your living rooms and your lives. I will continue to work in broadcasting - stay tuned.

Posted by Gord Martineau on Monday, February 29, 2016
The veteran anchor, who began his career with City in 1977, took to Facebook to thank viewers for their support, telling them to stay tuned for future plans.
Fans praised Martineau for his work over the years, with many echoing sentiments that his departure marks the "end of an era."
What an amazing story featuring Gord on @CityNews !Thankyou for your dedication 2 our city-you will truly be missed #GordMartineau #CityNews

— J. De Luca (@MsDeLuca) March 1, 2016
@gordmartineau It is another sad day in Toronto's news scene. All the best in your next endeavours.

— Ken E.J.Ramiro (@KRam41) March 1, 2016
Grew up to @gordmartineau telling us the news each night as I ate dinner. End of an era but also a new beginning.

— Jessica Comella (@jess_comella) March 1, 2016
CityNews has yet to announce who will replace Martineau as anchor of their evening news broadcast.
Also on HuffPost:
Toronto's Best Neighbourhoods, According to Toronto Life