There's a very good reason why Leap Day might look a little like this at your bank.
That's because Feb. 29 is also the deadline for Canadians to contribute to their registered retirement savings plans (RRSPs) for the 2015 tax year.
It's an opportunity for people to reduce their income and maybe enjoy a nice tax refund — if the numbers work out.
An RRSP is a tax-deductible contribution to your retirement savings, on which you don't have to pay taxes until you take the money out, according to Investopedia.
If a person pays income taxes of 40 per cent, "every $100 he or she invests in an RRSP will save that person $40 in taxes," up to specific limits, the site says.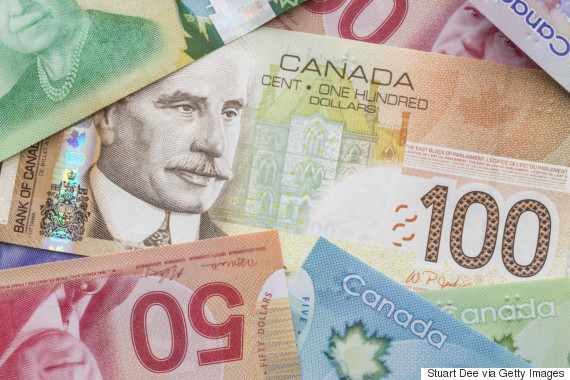 Unlike capital gains or dividends, any growth in RRSP investments isn't taxed.
An RRSP can take numerous forms. You can put it in a savings account, or you can also invest the money in mutual funds, bonds, equities or treasury bills.
The deadline comes after a turbulent year in Canadian markets, as the price of oil continues to wreak havoc on the economy.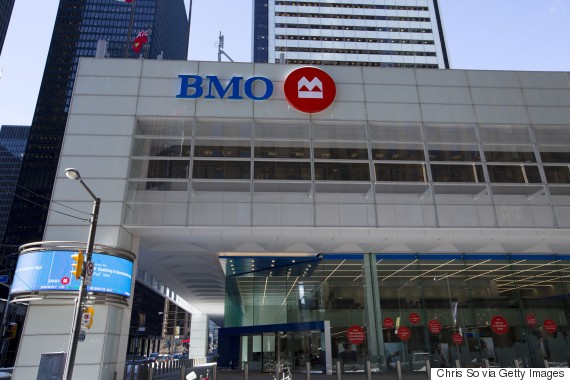 The Bank of Montreal BMO tower in Toronto. (Photo: Chris So/Toronto Star via Getty Images)
It may be the reason why the Bank of Montreal is projecting 61 per cent of Canadians will contribute to their RRSPs this year, compared to 64 per cent last year, The Globe and Mail reported.
But deadline day is nevertheless expected to be busy. TD Bank senior vice-president Linda MacKay told the newspaper: "We definitely saw higher movement last week and are expecting to see a higher-than-normal level of clients coming into the branch and using our call centres and online platforms."
Canadians have until 11:59 p.m. local time to contribute to their RRSPs.
Like Us On Facebook

Follow Us On Twitter

Also on HuffPost:
6 Tips To Rescue Your RRSP From Volatile Markets