There appears to be more dissent simmering in NDP ranks after a party official publicly called Thomas Mulcair's credibility as leader into question.
In an interview with CBC Montreal's Daybreak on Monday, local riding association president Alain Charbonneau didn't waste any time saying the NDP leader "failed" the party in October.
He questioned Mulcair as the right pick to lead the party in the future after the NDP was bumped from official Opposition to third-party status.
"I'm not saying he's bad for the party or a bad parliamentarian. He's an excellent parliamentarian," Charbonneau said. "He's just not a good salesperson."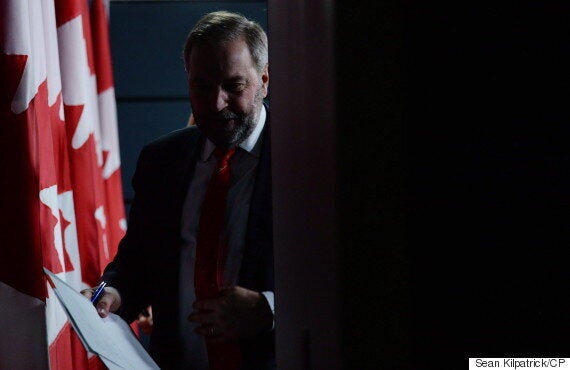 NDP Leader Tom Mulcair leaves a press conference at the National Press Theatre in Ottawa on Jan. 18, 2016. (Photo: Sean Kilpatrick/The Canadian Press)
The criticism comes just weeks before Mulcair will face a leadership vote in Edmonton at the party's national convention in April.
And Charbonneau isn't alone in his denunciation. His comments come nearly two months after a high-profile Ontario New Democrat called for Mulcair's resignation as leader.
Provincial MPP Cheri DiNovo described Mulcair's reputation as "tainted" after the party lost 59 federal seats under a crush of Liberal support, eliminating gains the NDP made across the country in 2011.
But that isn't to say he lacks any support within the party.
Last week, Essex NDP MP Tracey Ramsey wrote an op-ed in the Windsor Star defending Mulcair by calling him the "only leader" who can challenge the government's stance on the Trans-Pacific Partnership trade agreement.
Ramsey said Conservative members are "distracted" by their own party's leadership race.
"The responsibility to hold this new government to account falls on the shoulders of New Democrats," she wrote.
In a letter to supporters earlier this month, the NDP leader addressed October's disappointing election results by making himself culpable for a campaign that "came up short."
"As leader, I take full responsibility for these shortcomings. I could have done a better job," he wrote in a post titled "Personal reflections."
Mulcair, a current MP for the Montreal riding of Outremont, made mention of the party's ascent and fall in public opinion polls, and it being shut out of seats in Atlantic Canada and Toronto.
"I could have done a better job."

— Mulcair
"Despite deep disappointment, there remains within the party a rock solid confidence in our core social democratic values," he wrote. "I am inspired by that confidence and resolved to better articulate our vision and communicate it more effectively to all Canadians."
Mulcair has previously stated he intends to hold on as leader and run in the next election.
The party is currently putting together an election post-mortem to trace where and how the party went wrong in its election pitch to Canadians. That report is expected to be released in March.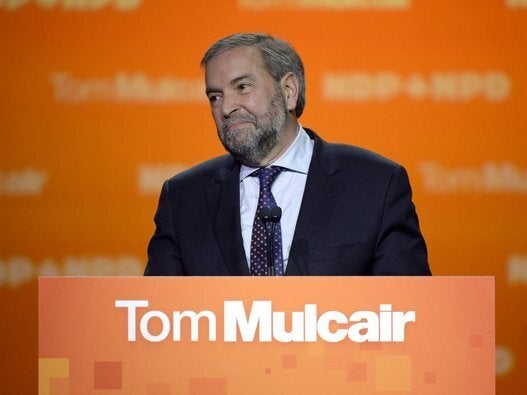 Key NDP MPs Defeated In 2015 Election