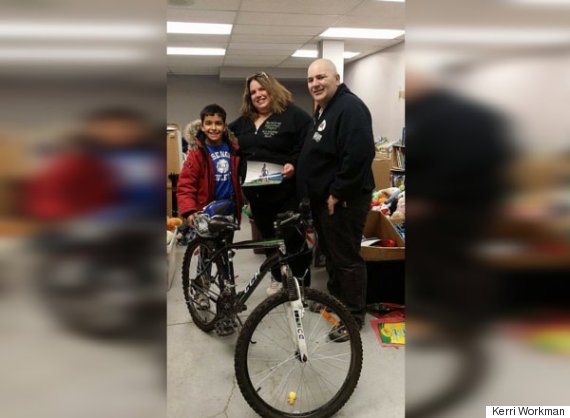 A Calgary couple has donated one of their late son's most-prized possessions to a Syrian refugee.
Kerri Workman was scrolling through Facebook on Sunday when a video from a Calgary group aimed at supporting local Syrian refugees caught her eye.
Workman said the video made her immediately pause, because it was from a boy about the same age her son Bryce was when he passed away.
"Abdo was so sweet," Workman told The Huffington Post Alberta. "In his broken English he was just asking for a bike. And it just felt very... I wanted to help."
Workman and her husband, Malcolm Eyjolfson, took the bike out of its shed, along with Bryce's helmet and football.
Within a few hours of seeing the post, they had met with the Syrian family and a translator to pass on the bike.
"We had a really emotional, beautiful meeting with Abdo and his family," Workman said. "He was so excited."
"We were just grateful to pass on Bryce's item that was so cherished to us. I hope this gives Abdo a good start to his new home here in Calgary."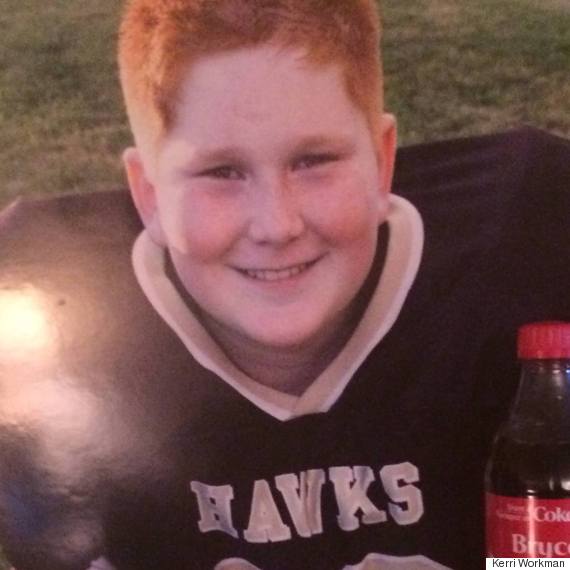 Bryce Eyjolfson, pictured just days before his death in 2014. (Photo: Kerri Workman)
Bryce had built the bike through Two Wheel View's Earn-a-Bike program — a local after-school program for Calgary kids age 11-17. He worked on the bike for weeks, finally finishing it around the end of school in June 2014.
In October, Bryce passed away and the bike sat unused.
Workman had planned on keeping the bike as a memory of Bryce, but it was stolen in early 2015.
She appealed to the community for its return, and was met with an outpouring of support. Just one month after it was taken from their shed, the couple were met with a knock at the door — the thief had heard their plea.
"We have a little memorial set up in our yard... he went and made amends to my son," Workman said through tears.
Now, she hopes his bike will continue its journey with Abdo.
Watch Abdo receive his new bike below:
Like Us On Facebook

Follow Us On Twitter

Also on HuffPost:
Great Things Canadians Have Done So Far For Syrian Refugees