Bloomberg via Getty Images
Mélanie Joly is "confident" good news is on its way for CBC/Radio-Canada in the coming weeks.
The federal minister hinted at some big-picture plans Monday, including making the broadcaster an "incubator" for Canadian culture and talent.
In an interview on CBC Radio's On The Coast, the heritage minister reiterated an "important reinvestment" will be made in the public institution when the federal budget is revealed later this month.
"We believe, as a government, in the importance of a strong public broadcaster, but also a strong public content creator," Joly said.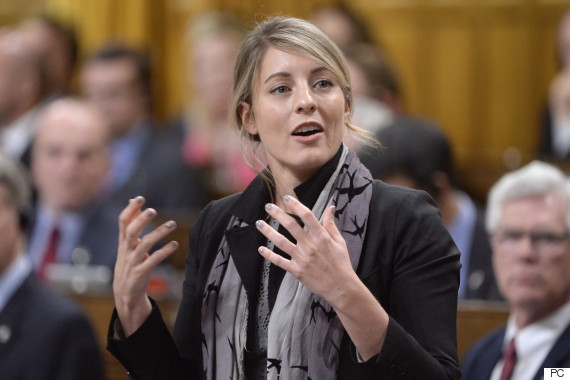 Heritage Minister Melanie Joly stands during question period in the House of Commons on Parliament Hill in Ottawa on Dec. 9, 2015. (Photo:Adrian Wyld/The Canadian Press)
Joly has made similar statements in the House, referencing her department's aspiration to elevate the broadcaster's standards to adapt and lead in a changing media landscape.
She added that the government is keen to create a "new model" for the CBC, one that will make it "aligned with the digital age." She also repeated a mandate-letter promise to introduce a new, merit-based nomination process for CBC/Radio Canada's board.
Joly brushed off questions asking if the Liberals will hand CBC a bigger slice of its first budget than the $75 million promised.
"The platform commitments were clear. And for sure there are going to be reinvestments," she said.
CBC CEO says finance model is 'broken'
The federal Liberals campaigned on a pledge to reverse budget cuts made to the public broadcaster in recent years.
CBC/Radio-Canada is expected to receive $75 million for 2016-2017, according to the Liberals' campaign platform. The party has pledged to boost that number to $150 million in annual funding thereafter.
The previous Conservative government cut funding to Canada's public broadcaster by $115 million over three years beginning in 2012.
Since that announcement, a confluence of low ratings and the loss of its revenue-generating "Hockey Night in Canada" franchise plunged CBC/Radio-Canada into deeper financial challenges.
But viewership isn't the problem. An outdated funding model is, according to the institution's top boss.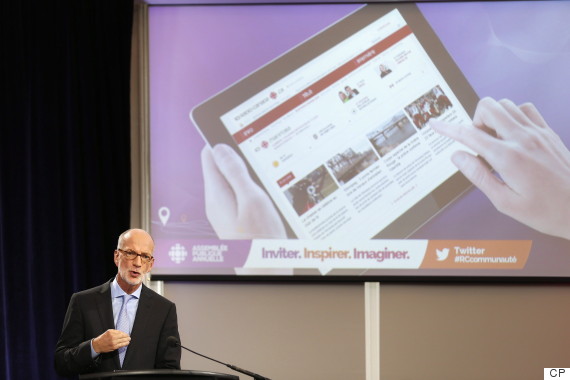 Hubert Lacroix speaks at the University of Winnipeg on Sept. 29, 2015. (Photo: John Woods/CP)
"It's about a broken finance model that doesn't work, that used to be built on advertising revenues supporting a drop in parliamentary appropriations. In this environment, it doesn't work anymore," Hubert Lacroix said in September.
And Joly seems to agree, calling the model "analogous" to where the broadcaster was 30 years ago.
More than 25 percent of staff have been laid off in recent years, according to the Canadian Media Guild. Union bosses say inadequate funding and mass layoffs have threatened CBC/Radio-Canada's ability to fulfill its mandate.
The federal government will table its budget on March 22.
Also on HuffPost:
Least, Most Popular Premiers (Feb. 2016)