When someone wins an award, especially an Oscar, it is customary to clap in order to congratulate the winner.
However, when costume designer Jenny Beavan went to accept her Academy Award for "Best Costume Design" for her work in "Mad Max: Fury Road" on Sunday, she received not so much an applause, but lots of judgmental side-eyes and ups-and-downs from the men — including Best Director winner Alejandro González Iñárritu — sitting in the audience.
The reason? Beavan opted to wear jeans and a leather jacket with bedazzled flaming skull on the back, rather than a traditional evening gown. The Oscar winner also went au naturel without makeup, a stark difference from her glammed-up peers.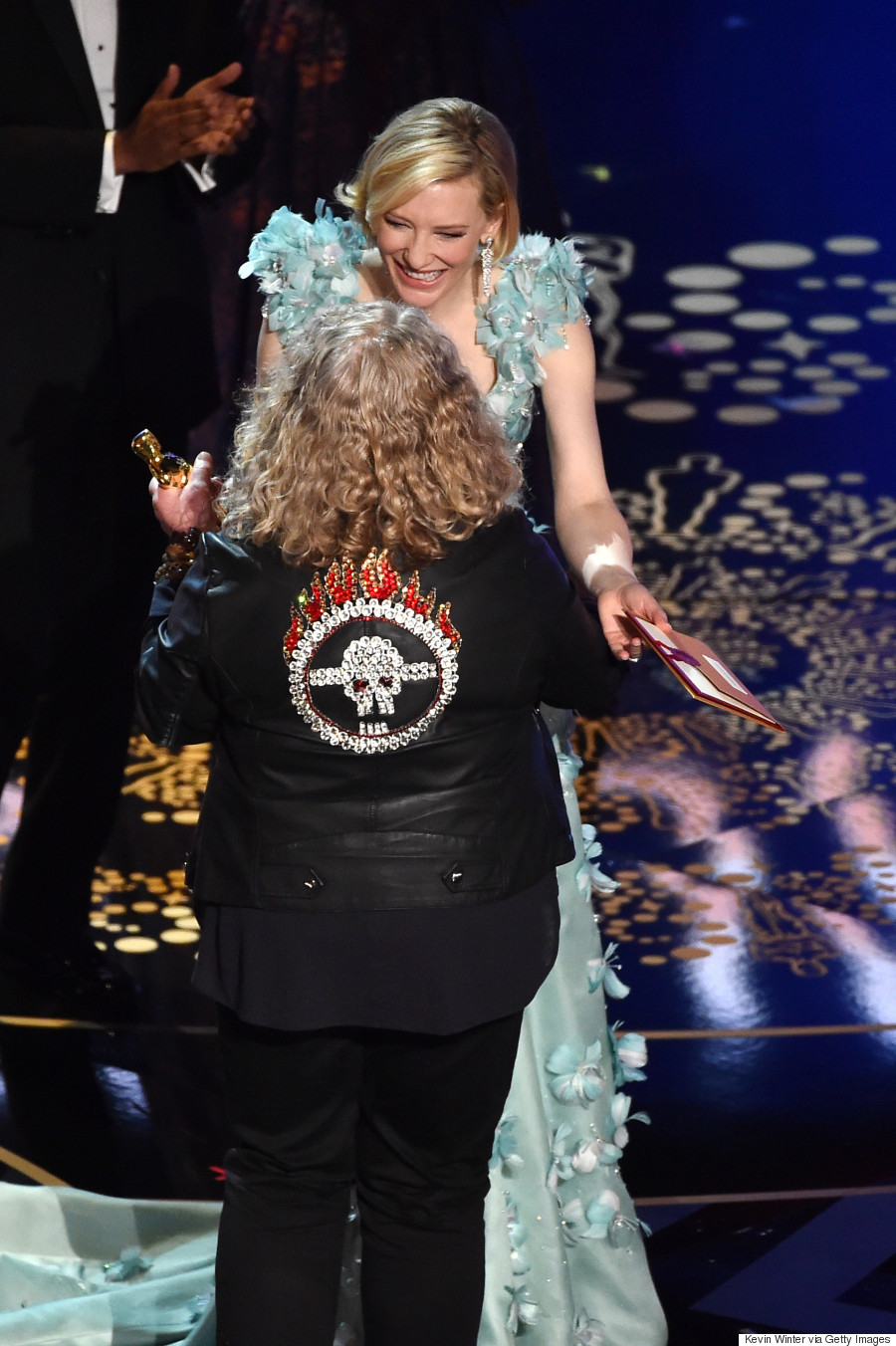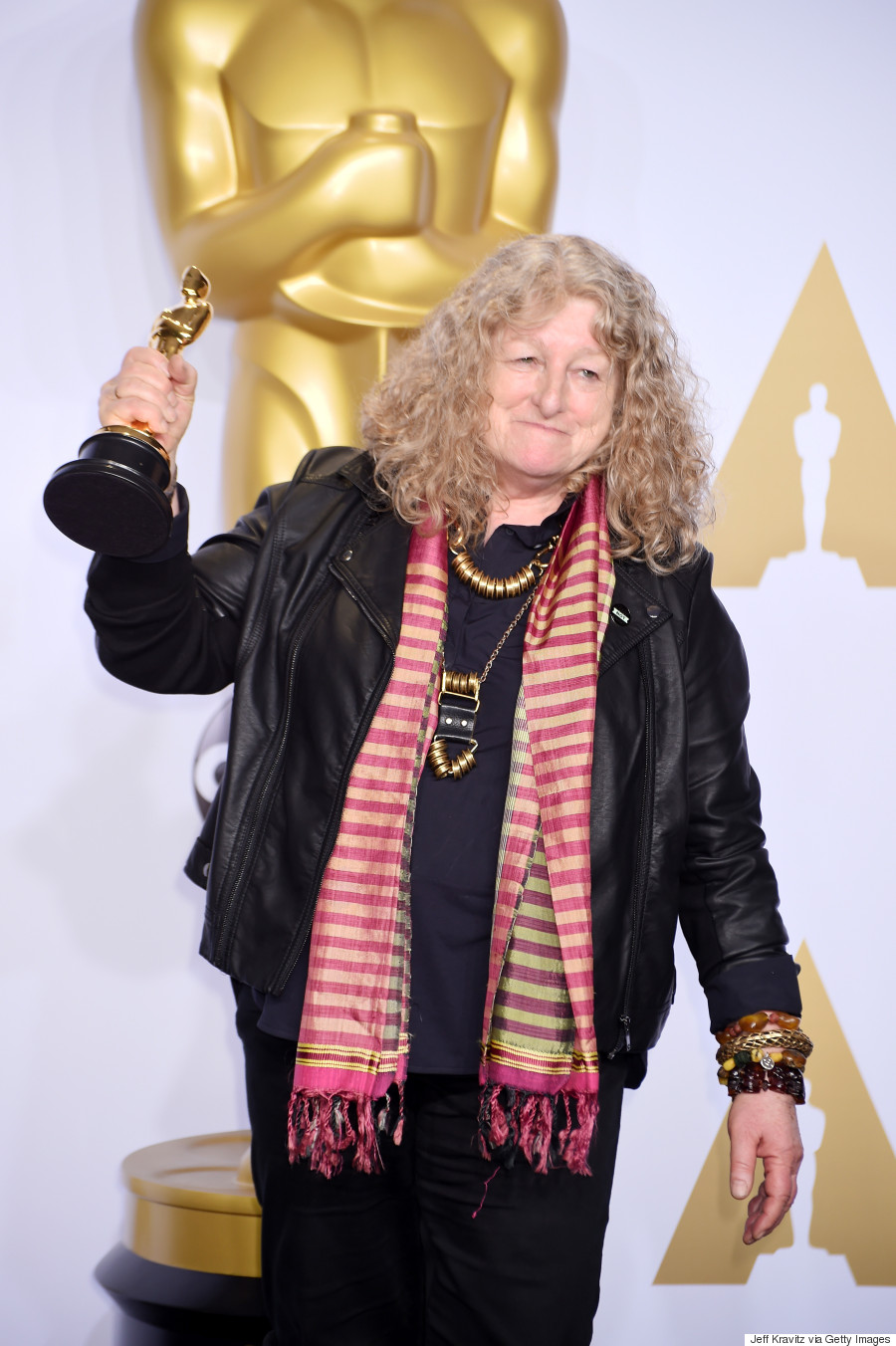 "I simply don't do frilly, pretty red carpet frocks," the 65-year-old told the Daily Mail. "I like doing it to other people. I love dressing others and I know how to make them look beautiful onscreen but I have never been interested in that kind of look for myself."
So enough with that fury, gentlemen. Beaven is all of us, and we love her for it.
Follow Huffington Post Canada Style on Pinterest, Facebook and Twitter!
Also on HuffPost