CALGARY — The Alberta Law Society has accepted a request from outspoken political commentator Ezra Levant to resign effective immediately.
That means two complaints against him over a column he wrote in March 2014 are moot because the law society no longer has jurisdiction over him.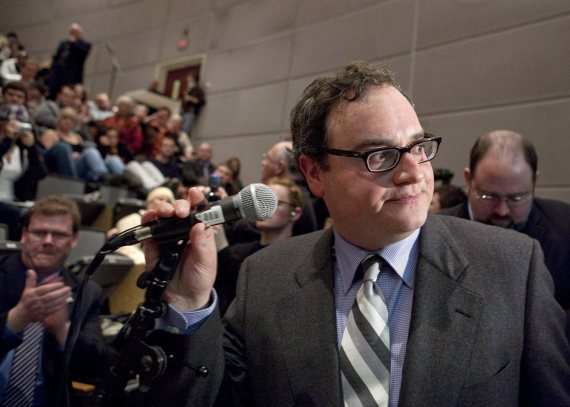 Ezra Levant is shown at the University of Ottawa in Ottawa on March 23, 2010. Levant plans to ask the Law Society of Alberta today to allow him to resign without any blemishes or findings of inappropriate behaviour on his record. (Photo: Pawel Dwulit/Canadian Press)
Levant argued that he hadn't practised law in 13 years and moved from Alberta years ago to pursue other interests.
He had been scheduled to face a week-long disciplinary hearing in front of the law society over the complaints, but he requested last month that it be turned into a resignation hearing instead.
However, he said he would not quit the society unless the complaints against him were lifted.
The column in question criticized the Alberta Human Rights Commission's handling of a case involving a Muslim man who was claiming discrimination.
ALSO ON HUFFPOST: