Bye, Cheryl Tiegs. Ashley Graham has no time for you or your body-shaming judgements.
Last week, E! News spoke to Tiegs, a former Sports Illustrated cover star from the '80s, who said, "I don't like that we're talking about full-figured women," in regards to the "curvy sexalicious" model's barrier-breaking 2016 SI Swim Issue cover, which also features covers from model Hailey Clauson and UFC fighter Ronda Rousey.
The 68-year-old, who praised "thin" and "healthy" cover girl Clauson, went on to add, "It's glamorizing them because your waist should be smaller than 35 [inches]. That's what Dr. Oz said, and I'm sticking to it. No, I don't think it's healthy. Her face is beautiful. Beautiful. But I don't think it's healthy in the long run."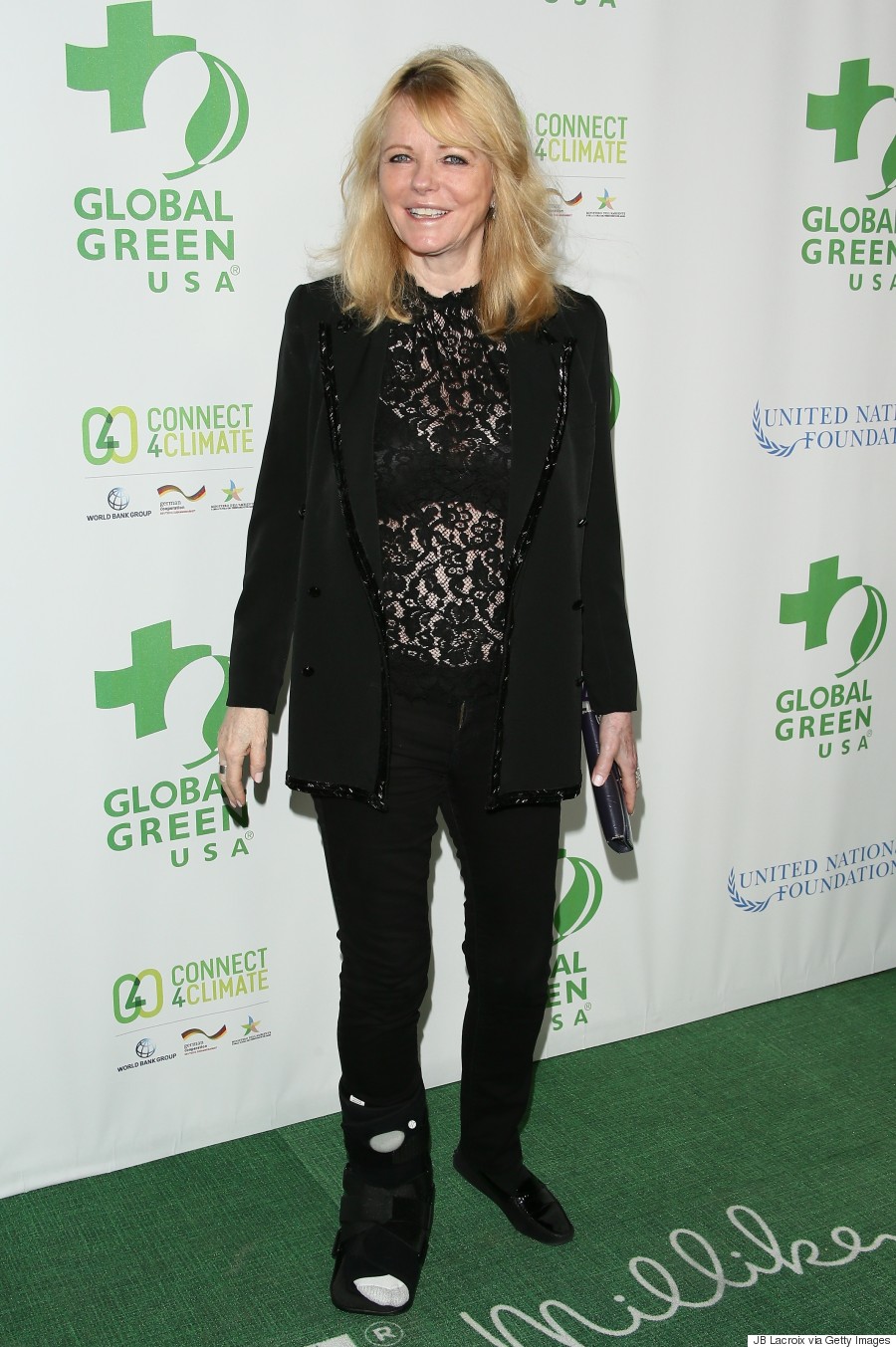 Former Sports Illustrated cover star Cheryl Tiegs attends Global Green USA's 13th annual pre-Oscar party at Mr. C Beverly Hills on Feb. 24, 2016.
And you guessed it, people on Twitter weren't happy with the comments:
Dear Cheryl Tiegs, @theashleygraham sure looks a lot better than you these days #justsaying and you should celebrate #diversity in women!

— Jen James (@neighbor_jen) February 25, 2016
Graham, who was the first plus-size model to be featured in the magazine's first-ever plus-size ad, has been taking the fashion world by storm ever since with lingerie lines, TED Talks and out-of-this-world Oscars gowns.
And on Wednesday, the 28-year-old took to the catwalk at Paris Fashion Week for her "first major show" with H&M Studio. There, she finally opened up about Teigs' body-shaming comments.
"Cheryl Tiegs may have said what she said and it may have hurt a lot of people's feelings but my skin is so thick," Ashley told E! News. "I kind of rolled my eyes. I was like, 'Oh whatever, another one of these ladies.' But what's great is that — the fact that she said it — it means that other women think like her. And what that means is that we really need to change the industry."
She added, "There are too many people thinking they can look at a girl my size and say that we are unhealthy. You can't, only my doctor can!"
SHUT.DOWN.
And even though Tiegs apologized to Graham via Twitter, Ashley is confirming she personally hasn't been acknowledged by the former supermodel.
My sincere apologies to everyone I have hurt. I truly just want everyone to be healthy & happy.

— Cheryl Tiegs (@CherylTiegs) February 26, 2016
"I've never personally heard from her," Ashley said. "She said her comment about me, then never heard a follow up. People are saying she apologized. But I never heard one."
And if Graham ever runs into Teigs, she'll take the high road to prove a point.
"I will go up to her and say hello, and all the SI girls, I've always looked up to them," she explained. "They are classic, amazing, beautiful women and it's a shame that we have to bring other people down, but that's why I'm here. I've got to bring other women up."
Could we love her more?
Follow Huffington Post Canada Style on Pinterest, Facebook and Twitter!
Also on HuffPost