The supermodel-studded #BalmainArmy is back, and this time two of its commanders-in-chief look a little different...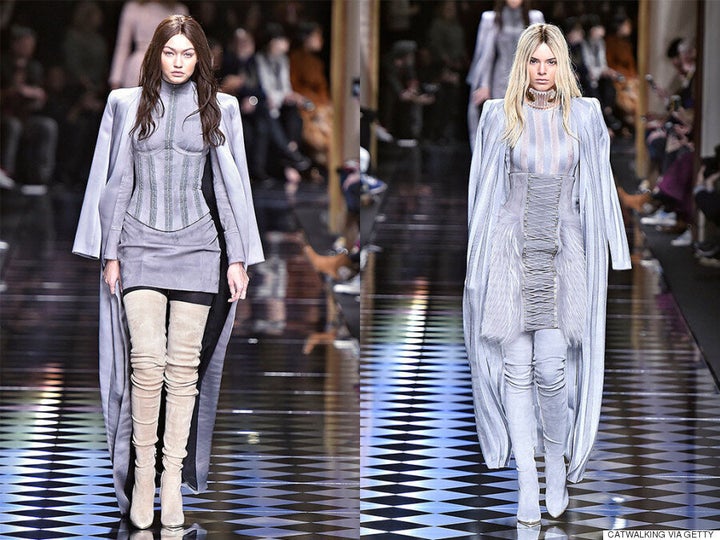 Jenner donned a platinum blond 'do (Elsa from "Frozen" anyone?) whereas Gigi sported a brunette colour (looking even more like sister, Bella). The social media It girls, who are so comfortable together that they nonchalantly talk about "that time of the month," took to Instagram to share a selfie of themselves and their new locks, captioning it, "KenGi swap."
The Balmain collection featured an array of dreamy pastel ensembles with soft textures, including suede. Gold accessories were paired with furs, knee-high boots and stunning ruffles. And according to Kanye West, who sat in the FROW alongside Kris Jenner, the collection was inspired by none other than wife, Kim Kardashian.
Is that why Kendall went platinum? To match her sister's once upon a time Paris Fashion Week look?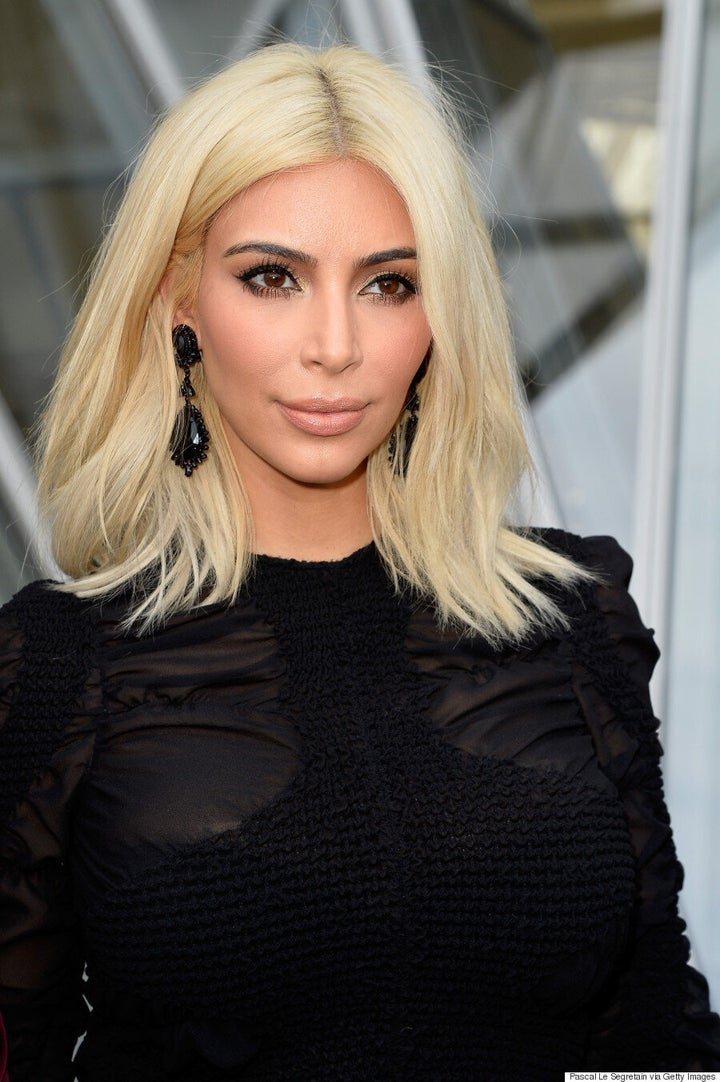 Kim Kardashian attends the Louis Vuitton show as part of the Paris Fashion Week Womenswear Fall/Winter 2015/2016 on March 11, 2015 in Paris, France.
No one has confirmed it yet, but now we're interested to know.
Other supermodels walking in the show included Jourdan Dunn, Karlie Kloss and Joan Smalls. And Gigi and Ken weren't the only top performers to ditch their usual look — Rosie Huntington-Whiteley went to the dark side, whereas Alessandra Ambrosio had her very own blond moment.
Now this is an army we're ready to enlist in.
For some of the snapshots from the Balmain fall/winter 2016 collection, check out the slideshow below!