**NOTE: This recap contains spoilers for "Big Brother Canada" season 4.
"Big Brother Canada" season four kicked off with a bang on Wednesday. Not only was a surprise houseguest introduced at the 11th hour, we also got the opportunity to vote in two additional international houseguests.
It all started after the first 14 houseguests arrived at the BBCAN Grand. Host Arisa Cox announced to the audience that Philippe Paquette's younger brother, Nicholas, would also be in the house. Nicholas was also unaware his older bro was a "Big Brother Canada" contestant.
Despite the brothers pretending they didn't know each other, the jig was up when Cox explained to the houseguests that the two were not only siblings, but they would be playing as one person the entire season. To start, Nicholas participated in the HOH competition on behalf of the two.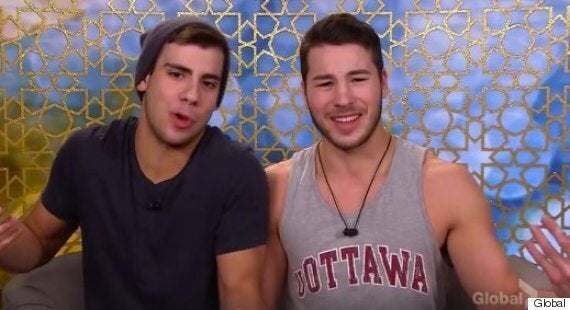 The family alliance clearly startled the other houseguests, who guessed the brothers would win the first competition of the season. Unfortunately for the two, they did not end up winning and were forced to spend 24-hours in solitary confinement.
While winning HOH is usually a good thing, most contestants try to throw the first one, since it can put a target on your back from the get go. Fort McMurray's Loveita Adams didn't quite see it that way and negotiated her way to the HOH suite.
Sensing the impending showmance between Kelsey Faith and cowboy Jared Kesler, Adams set her target on breaking the pair up early by putting Faith on the block with 'pawn' Paige Distranski.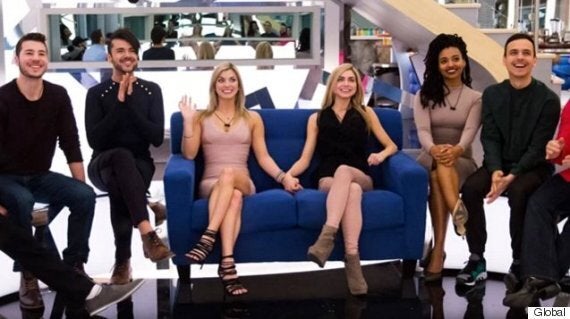 When the two lost the POV competition to the Paquette brothers, who left the nominations as is, 19-year-old Distranski was sent packing as most pawns do.
But as one walked out the door, two more walked in. After Canada's vote, "Big Brother Australia"'s Tim Dormer and "Big Brother U.K."'s Nikki Grahame were sent into the house to compete as international houseguests — we're not sure if contestants inside the house realize how big of a threat Dormer can be.
The Aussie became known as Australia's biggest reality star after he won season 10 of "Big Brother Australia" in 2013.
How will the two new houseguests fair in the Canadian version of this classic reality series? Only time (and the live feeds) will tell!
"Big Brother Canada" Season 4 will continue to air three nights a week on Wednesdays, Thursdays and Sundays on Global.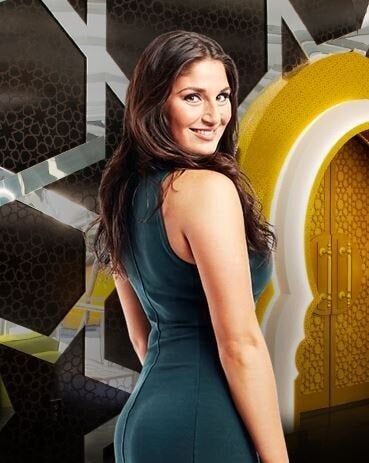 Big Brother Canada Season 4 Houseguests