Bobbi Kristina Brown died of lobar pneumonia, according to a newly released autopsy report.
The report posted Friday also notes the lobar pneumonia was caused by drowning and drug intoxication.
Traces of marijuana, alcohol, benzoylecgonine (a cocaine-related substance), benzodiazepines (medications used for sedation or to treat anxiety), and morphine were found in Brown's body, the Fulton County Medical Examiner revealed.
Brown was found faced down in a bathtub in her home on Jan. 31, 2015. She died surrounded by family at the Peachtree Christian Hospice in Duluth, Georgia, on July 26. She was 22.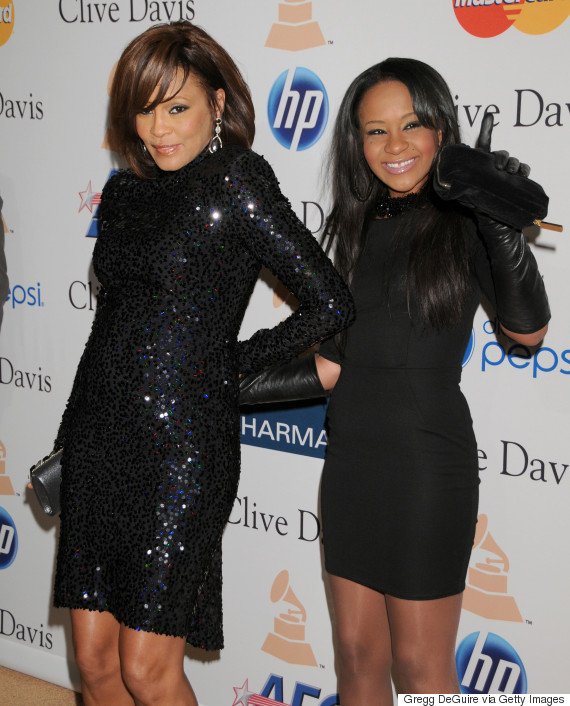 The Houston-Brown heiress' death occurred nearly three years after her mother Whitney Houston was discovered unconscious in similar circumstances during the 2012 Grammy Awards. An investigation later found Houston had died from accidental drowning in a bathtub.
According to the medical examiner's report, the autopsy could not reveal the underlying cause of Brown's death because of the "long interval between Ms. Brown being found unresponsive in the bathtub and her eventual death."
"Thus, the underlying cause of death is based substantially on review of medical records, the results of toxicology tests, investigative records, and the fact that the autopsy did not show any other likely underlying cause of death or reason
for Ms. Brown becoming unresponsive."
In the past year, Brown's former boyfriend Nick Gordon has also been suspected of "foul play" after he and friend Max Lomas discovered her body. However, the report was not to able to pinpoint the exact manner of death.
"Death was clearly not due to natural causes," the report reads. "But the medical examiner has not been able to determine whether death was due to intentional or accidental causes, and has therefore classified the manner of death as undetermined."
Watch the video above to find out more about the autopsy's details.
With files from Joanna Adams.
ALSO ON HUFFPOST:
In Pictures: Whitney Houston's Daughter Bobbi Kristina