You know that saying, "Don't talk to me before I've had my morning coffee?" We say it often. Because if we know one thing to be true, it's that our day doesn't truly begin until after our first cup of joe.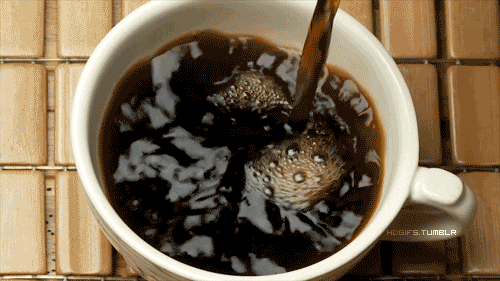 Glorious.
But get this: Coffee isn't just for powering us through our nine to five — it's also a secret beauty weapon that keeps our skin looking healthy and happy. Like you, we know that incredible feeling of having that warm coffee mug touch our lips on the first sip. And it had us thinking, what great wonders can coffee grounds do for our pout? And the answer is simple: it makes a fantastic lip scrub.
In the video above, we here at HuffPost Canada Style gathered three of our favourite natural (and beauty-friendly) household ingredients to create a simple and effective lip scrub. The combination of honey, coconut oil and coffee grounds is jam-packed with benefits, including exfoliation and the elimination of dead and dry skin.
Watch the easy DIY step-by-step tutorial above and be prepared to fall in love with coffee all over again.You did have it all over your lips, after all.
Follow Huffington Post Canada Style on Pinterest, Facebook and Twitter!