Move over, Carrie Bradshaw, Rihanna is now registered at Manolo Blahnik too, and her new line with the famed shoe designer is about to make some major waves.
The "Work" pop icon revealed in Vogue's April 2016 issue that she will be launching a spring collection in collaboration with Blahnik. Oh, and she also covers the glossy looking like an angelic cowgirl.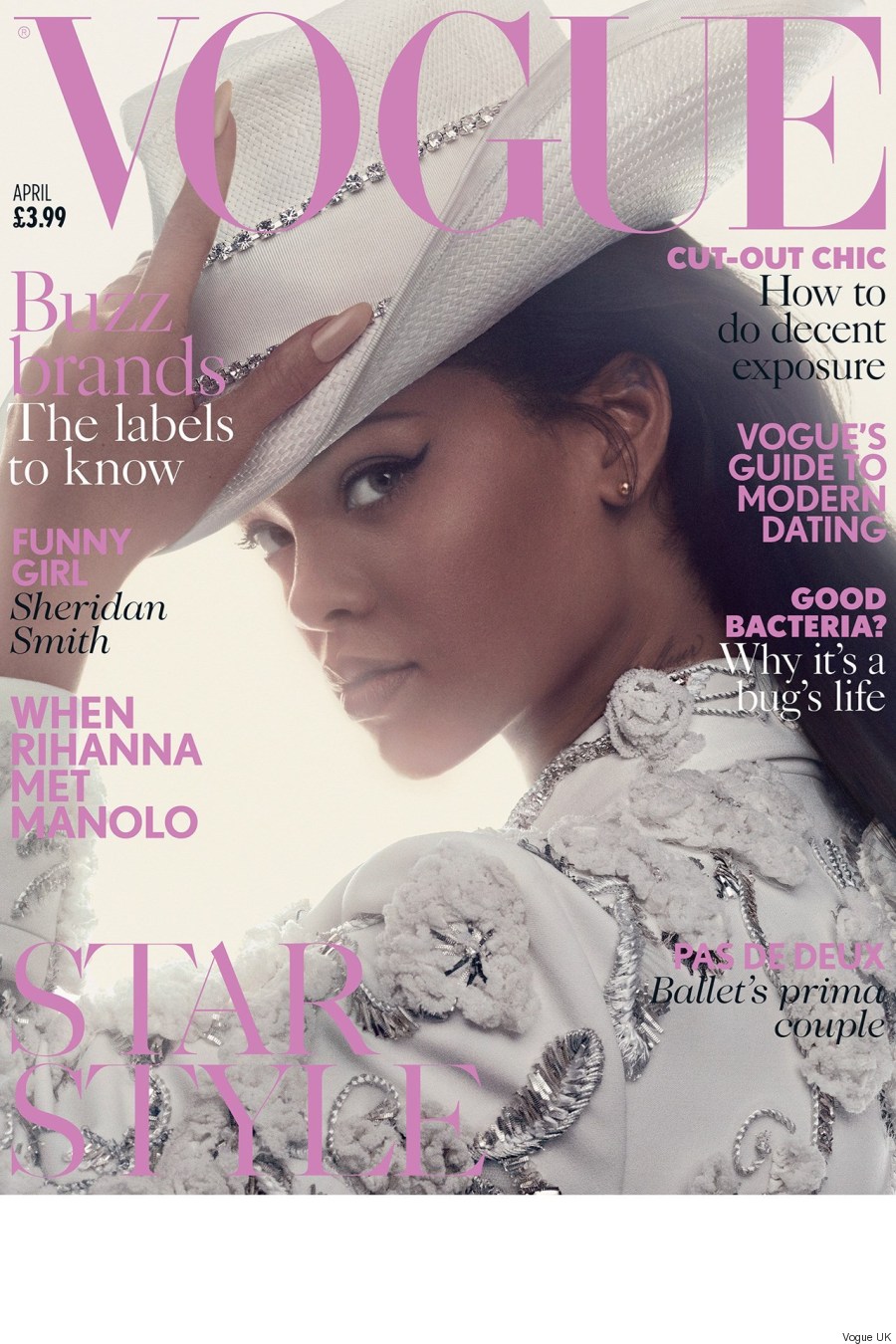 "This is an incredibly exciting collaboration and I am absolutely thrilled with the results," Blahnik gushed to Vogue UK. "Working with Rihanna has been amazing and her drive, passion, creativity and style has been reflected in the designs, with fabulous results, I think everyone is going to love what they are about to see."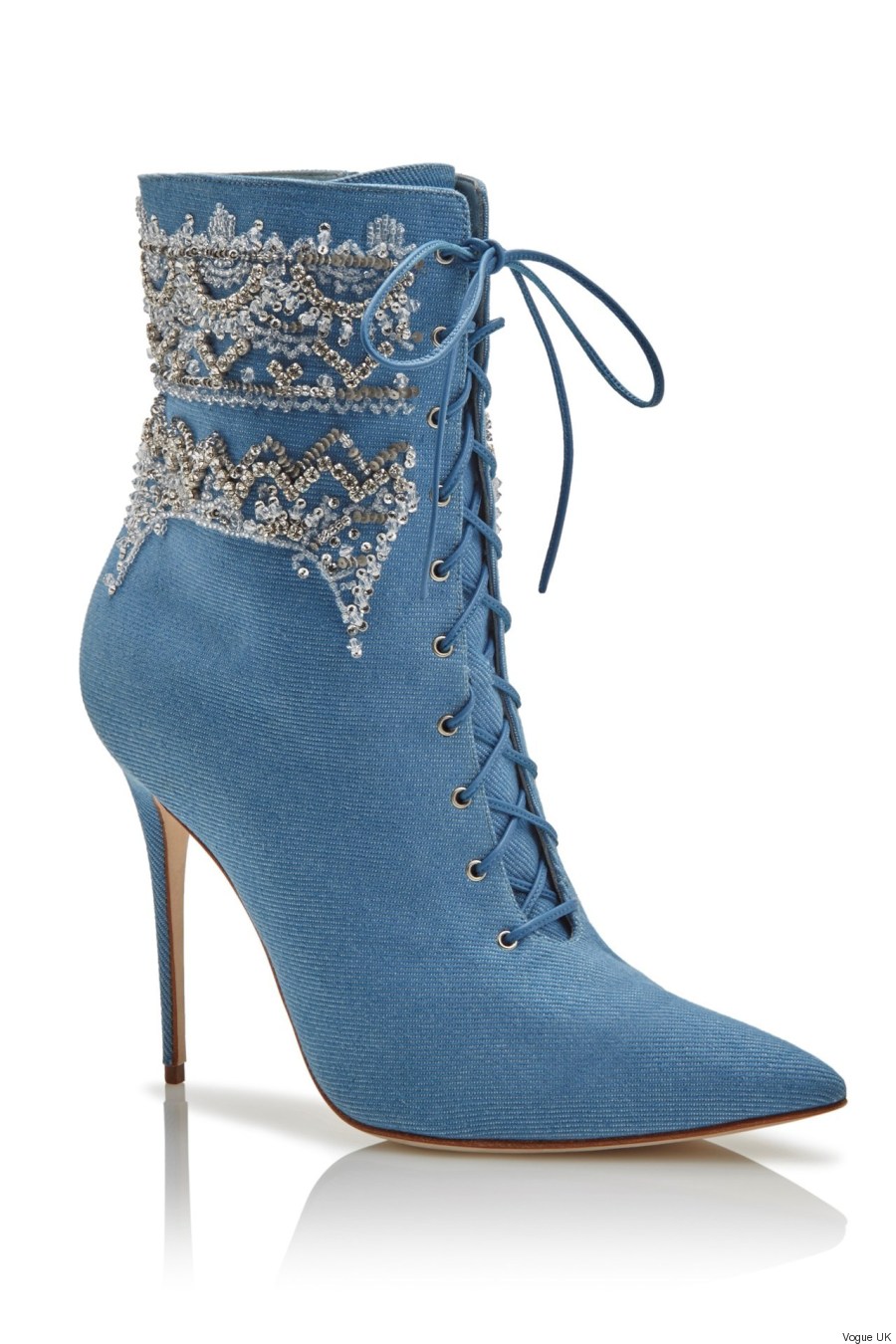 Called Denim Desserts, the collection features six limited-edition styles that are all personally designed by the songstress and Blahnik. Each shoe, including a "thigh-high crystal-embellished boot," is equipped with denim, sequin and embroidery detailing.
Calling the boots "dangerous," the beauty from Barbados, who is no stranger to designing shoes in thanks to a partnership with Puma, says that the Denim Desserts collection aren't "date" type shoes.
"Guuurrrl! Those boots are dangerous! If you're trying to get back home to your bed, don't wear them boots! You will get kidnapped in those boots, those boots are trouble."
And if Bad Gal Riri sees you wearing one of her designs in the street, you better prepare yourself for a selfie.
"The day I see a woman in the street wearing my shoes... I am sorry for that woman because I'm going to literally run after her, shouting, 'Stop! Selfie! Who are you? Where did you get them?' I'm going to have a moment!" she enthusiastically told Vogue's Emily Sheffield.
That wouldn't be the worst thing to happen, would it?
The Vogue UK issue hits newsstands on Mar 10th and Denim Desserts is set to be released in London, New York and Hong Kong come May 5th.
Follow Huffington Post Canada Style on Pinterest, Facebook and Twitter!