PORT COQUITLAM, B.C. — The aunt of Alan Kurdi says she takes little comfort from the prison sentences two Syrian smugglers will serve in Turkey over the deaths of five people including her nephew, who was photographed lying lifeless on a beach.
Tima Kurdi said Friday the problem plaguing Syrian migrants is far greater than two people and that political action at the global level is the only thing that will stop a war in Syria that has displaced millions.
"It's not about how many years they give them, even if they give them 35 years, this is not going to stop the smugglers,'' she said, speaking in Port Coquitlam, B.C. "To me the only way to stop them is political action. That's the only way we'll stop this operation.''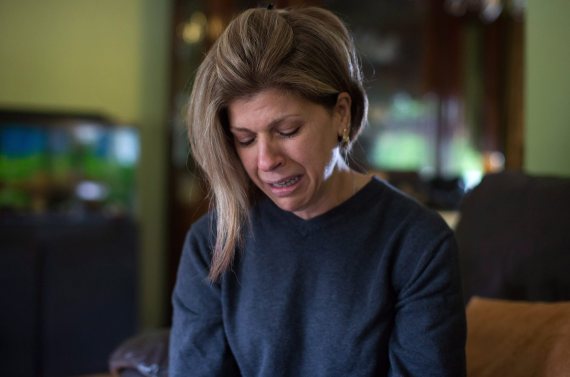 Tima Kurdi, aunt of late brothers Alan and Ghalib Kurdi, is overcome with emotion during an interview at her home in Coquitlam, B.C., on Sept. 3, 2015. Alan, his older brother Ghalib and their mother Rehan died as they tried to reach Europe from Syria. (Photo: Darryl Dyck/Canadian Press)
A court in the Aegean resort of Bodrum convicted two men of human trafficking but acquitted them of the charge of causing the drowning deaths through deliberate negligence.
The image of two-year-old Alan's body, face down on a Turkish beach, galvanized international attention to the Syrian refugee crisis and graphically illustrated the magnitude of the migrants' suffering.
Alan's brother, Galip, and mother, Rihan, were also among the five victims who drowned when their boat went down in the ill-fated journey from Bodrum to the Greek island of Kos last year.
Canada has a particular place in the Kurdi story.
Tima Kurdi has said the original rejection of an application to bring the boy's uncle's family to Canada prompted Alan's father Abdullah to try crossing to Greece from Turkey by water.
"Our pain is still hurtful, every single day."
Alan's uncle Mohammed and his family came to Canada in December after their applications were approved. Tima Kurdi has said that Abdullah is not interested in coming to Canada.
She said Friday that her family continues to mourn the loss of three relatives.
"The family, the whole family, is gone,'' Kurdi said. "Our pain is still hurtful, every single day. There is nothing in the world (that) will bring them back.''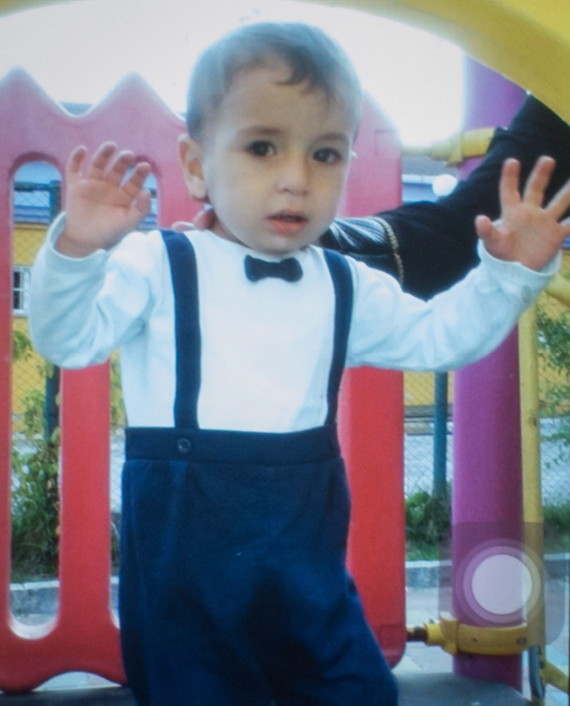 Tima Kurdi shows a photo of her three-year-old nephew Alan Kurdi on her phone during an interview at her home in Coquitlam, B.C., on Sept. 3, 2015. (Photo: Darryl Dyck/Canadian Press)
Alan's death came during last year's federal election, spurring campaign debate on whether Canada, the family's potential place of refuge, was doing enough in the Syrian refugee crisis.
Kurdi said political action is needed to stop the war in Syria.
"Political action to stop the smugglers. And political solutions to stop the war, and (to ensure) people they don't (need to) flee anymore.''
Turkey cracking down on smugglers
Trials in Turkey usually take months — even years — to conclude, but Friday's verdict, which came at the end of the third hearing just a month after the proceedings began, appeared to be an effort by the country to show that it is cracking down on human traffickers.
On Monday, Turkey and the European Union are set to gather for a summit to discuss the migrant crisis.
The defendants, Syrian nationals Muwafaka Alabash and Asem Alfrhad, had denied any responsibility in the migrants' deaths. Instead, they blamed Alan's father, Abdullah Kurdi, for the deaths — accusing him of organizing the trip.
The court initially sentenced each defendant to five years in prison, but then reduced the term to four years and two months due to their good behaviour during the trial and other legal proceedings. The pair can appeal their conviction.
Prosecutors had initially sought the maximum 35 years in prison for each of them.
418 migrants dead this year
The Kurdis were among hundreds of thousands of people who risked the journey to Greece in hopes of then heading to wealthier nations in northern and western Europe. Abdullah Kurdi has returned to Syria after the deaths of his wife and sons.
The International Organization for Migration says at least 418 migrants have died this year alone while trying to cross into Greece or Italy.
Turkish officials say that in 2015, authorities detained more than 4,400 smugglers who organized the often-dangerous crossings in frail boats.
— with files from The Associated Press
Also on HuffPost
Syrian refugees struggling to eat