Well, this is awkward.
In a segment on Prime Minister Justin Trudeau Sunday night, "60 Minutes" accidentally showed a photo of Kim Cattrall, calling her Margaret Trudeau.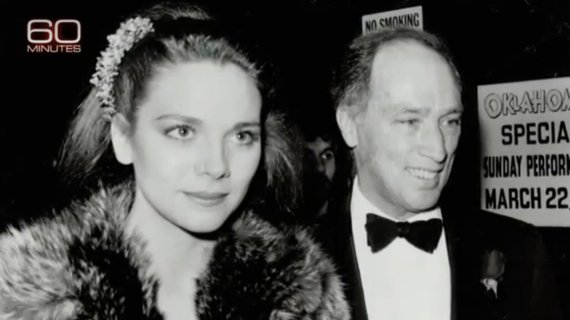 "60 Minutes" misidentified actress Kim Cattrall, left, with Pierre Trudeau. (Screenshot/CBS)
The "Sex and the City" actress reportedly dated Trudeau's father, former prime minister Pierre Elliott Trudeau.
Pierre married Justin's mother, Margaret, in 1971. They separated six years later.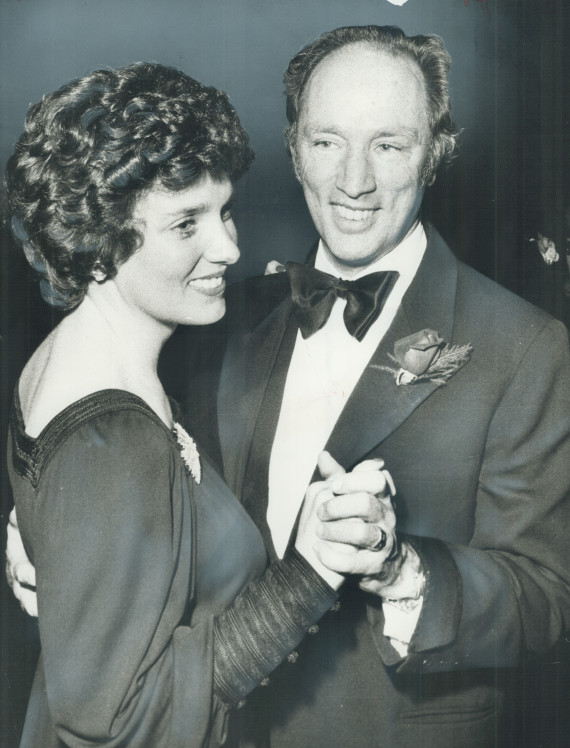 Former prime minister Pierre Trudeau and his then-wife Margaret enjoy a dance at an annual Liberal party fundraiser. (Photo: Boris Spremo/Toronto Star via Getty Images)
In 1981, Pierre Trudeau was photographed at events like the Genie Awards with Cattrall, who grew up on Vancouver Island and still owns a home there.
"He was so incredibly sexy," she told a biographer who profiled the former PM. "He was very soft-spoken, incredibly smart, sensitive."
Follow our Trudeau global town hall Monday on The Huffington Post Canada, Facebook Live, on Twitter, on Instagram, and on Snapchat (HuffPostCanada).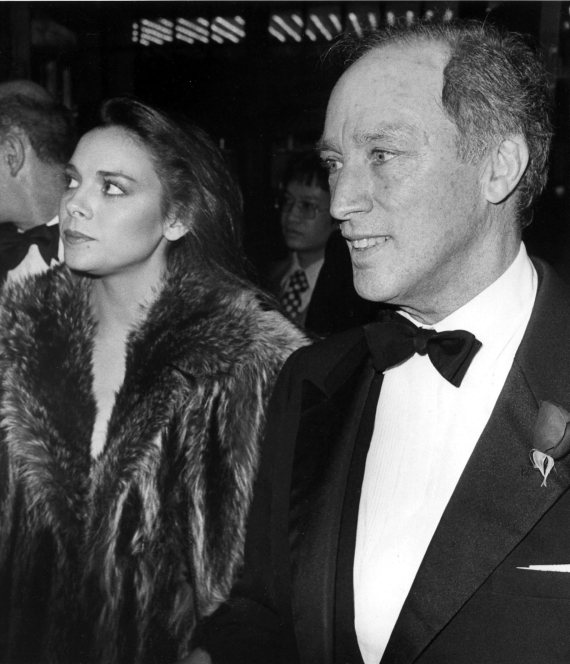 Pierre Trudeau arrives for the Genie Awards ceremony with actress Kim Cattrall in Toronto on March 12, 1981. (Photo: Canadian Press)
"60 Minutes" apologized for the mix-up on Monday. "We regret the error on one of the several video and still images shown of Margaret Trudeau. It was corrected online last night," a spokesman told The Hollywood Reporter.
Canadians were quick to point out the gaffe on Twitter:
Petition to put @JustinTrudeau's mom on the 20 dollar bill. @KimCattrall @60Minutes pic.twitter.com/9dEizJy2Mf

— Andy (@_rallycap) March 7, 2016
Justin Trudeau on 60 Minutes: He loves boxing! Also, a quick answer about refugees and also check out his mom, Kim Cattrall.

— Baedrian Lee (@AdrianKLee) March 7, 2016
OK, @60Minutes, you should probably learn to recognize the difference between Maggie Trudeau and Kim Cattrall. Just a tip. #60Minutes

— Gemma (@BackstreetGem) March 7, 2016
60 minutes just showed a picture of Kim Cattrall as Maggie Trudeau... erm, didn't anyone proof this? #Trudeau #60Minutes

— Hillary Ryde-Collins (@HillaryRyde) March 7, 2016
Seems like Americans really do need to "pay a a little more attention to Canada." Really @60Minutes? Kim Cattrall? https://t.co/ZzKFn9kLcb

— Laura B. (@LauraE303B) March 7, 2016
Including Cattrall herself:
'@60Minutes I have a son who is the Prime Minister of Canada? I couldn't b more proud. @CBCTheNational pic.twitter.com/EiqzzJJjOl

— Kim Cattrall (@KimCattrall) March 7, 2016
Margaret Trudeau was given an honorary degree from Simon Fraser University in B.C. last week for her mental health advocacy work. The prime minister turned up as a surprise guest at the ceremony, giving a short speech praising his mother.
Also on HuffPost:
Also on HuffPost
Photo gallery
Justin Trudeau Childhood Photos
See Gallery