Another senator has declared independence in an attempt to reform Canada's upper chamber.
Quebec Sen. Diane Bellemare, an economist appointed in 2012 by former prime minister Stephen Harper, announced Tuesday that she is leaving the Conservative caucus.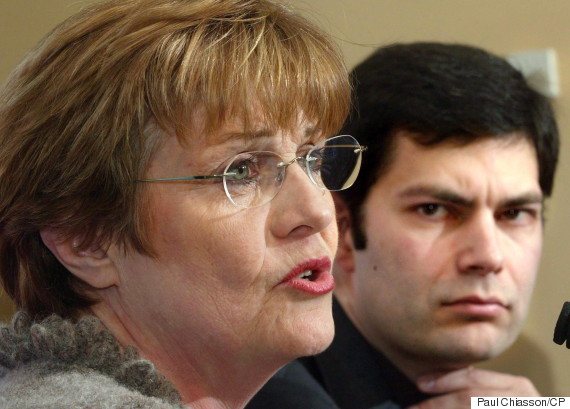 Diane Bellemare is shown after she was named labour critic for the Action démocratique du Québec in 2003. (Photo: Paul Chiasson/CP)
"I believe that I will be better able to accomplish my role of providing sober second thought and representing the interests of my province by sitting as an independent senator," she said in a release.
Bellemare added that the step will help add to the "much-needed modernization" of an institution that she says must become non-partisan.
What if independent senators team up?
But Bellemare argued that structural changes are needed to recognize those senators who have chosen to leave their political homes.
"The Canadian Senate must be open to the possibility that some independent senators may organize in a third group that has the same recognition as the Liberal and Conservative caucuses," she said. "I would like to participate in this third organized group (coming) into being."
The senator also called the new Liberal government's appointment process a step in the right direction.
Liberals have named an advisory board to help Prime Minister Justin Trudeau fill 22 vacancies with independent senators.
Independence daze
Early last month, New Brunswick Sen. Pierrette Ringuette quit the Liberal caucus to sit as an independent, saying she believed that the shift away from the "hardline partisanship of the past" needed to happen from within the chamber.
"It is my hope for this to happen sooner, rather than later, and that is why I want to help to move it along a little faster," Ringuette said at the time.
Harper-appointed senators John Wallace and Jacques Demers also quit the Tory caucus late last year.
ALSO ON HUFFPOST:
Harper's Legacy: Top Achievements, Failures, According To Poll