Facebook/Denise Pictou Maloney
HALIFAX — The daughter of a murdered native rights activist is demanding an apology from the head of the Assembly of First Nations, saying comments Perry Bellegarde made this week were insensitive to murdered and missing aboriginal women. Denise Maloney Pictou of Nova Scotia, daughter of Annie Mae Pictou Aquash, says Bellegarde was wrong to suggest Prime Minister Justin Trudeau should ask U.S. President Barack Obama to free imprisoned native activist Leonard Peltier. Bellegarde made the statement Monday during an interview broadcast on CBC, saying Peltier was the victim of a miscarriage of justice when he was sentenced to life in prison for fatally shooting two FBI agents in South Dakota in 1975.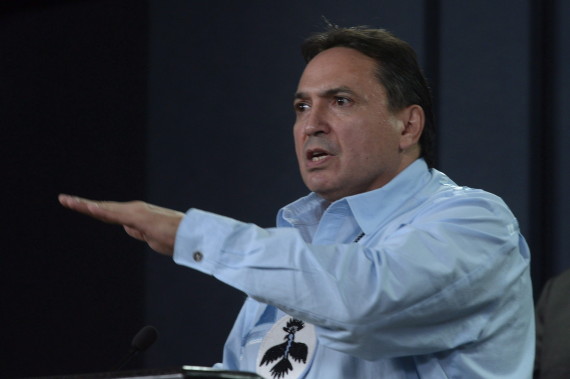 Assembly of First Nations National Chief Perry Bellegarde speaks during a news conference in Ottawa on Jan. 26, 2016. (Photo: Adrian Wyld/Canadian Press)
Pictou and the Nova Scotia Native Women's Association issued a statement today saying a series of court cases in the United States revealed Aquash was kidnapped and executed in 1975 by members of the American Indian Movement, which included Peltier. The FBI has implied that Aquash was executed because AIM leaders believed she was an FBI informant during a volatile period between law enforcement officials and American natives fighting for territorial rights. Bellegarde could not be immediately reached for comment.
ALSO ON HUFFPOST:
Highway Of Tears - Missing And Murdered Women