There was something fishy about the water when a volunteer fire department went to battle a grass fire in Aylesford, N.S. on Tuesday.
Shawn Carey, chief of Nova Scotia's Aylesworth and District Volunteer Fire Department, told The Huffington Post Canada that water wasn't pumping out of a nearby fire hydrant.
So, the firefighters on scene took the hydrant apart. This is what they found in its top half: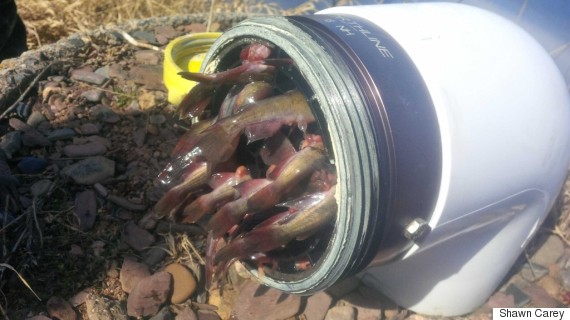 Water wasn't flowing because about a dozen fish, some still alive, somehow swam past a strainer and lodged themselves inside.
Carey was at a loss to explain how the fish, which looked to him like American bullhead, ended up there.
"Somehow they got by the [strainer] on the bottom, which is the exact same size as the one on the top," he told HuffPost Canada.
Carey said the fish that were still alive were wriggling and thrashing inside the hydrant when the crew opened it up.
Firefighters removed the dead ones and then flushed out their hose to ensure there weren't any other fish stuck inside.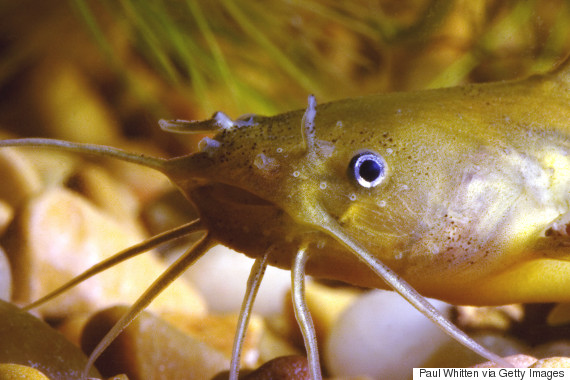 A Brown Bullhead Catfish (Ameiurus nebulosus), which can be found in ponds, lakes, and streams from Canada to the southern United States. (Photo: Getty Images)
This isn't the first time that creatures have clogged up a fire hydrant, NovaNewsNow.com reported.
Lt. Blake Orman of the Kentville Fire Department said salamanders once blocked water to a hydrant at Silver Lake.
"Usually, there are strainers on the end [that's] in the the water to prevent this from happening, but the salamanders were small enought to fit through," he said.
And in 1912, a hydrant under the purview of the Canning Fire Department was blocked when some eels swam inside.
Like Us On Facebook

Follow Us On Twitter

Also on HuffPost: