Taco Bell is launching a new creation Monday exclusive to Canada, the Cheetos Crunchwrap Slider.
The new snack combines two fan favorites, Taco Bell and Cheetos Cheddar Jalapeño cheese snacks, and will be available in three different varieties -- Beefy Cheddar brings together Taco Bell's signature seasoned ground beef with warm nacho cheese sauce and shredded cheddar cheese, the Spicy Chicken offers shredded chicken with a cool and creamy spicy ranch sauce and the Supreme is Taco Bell's classic supreme filling of seasoned ground beef, with warm nacho cheese sauce, sour cream and tomatoes.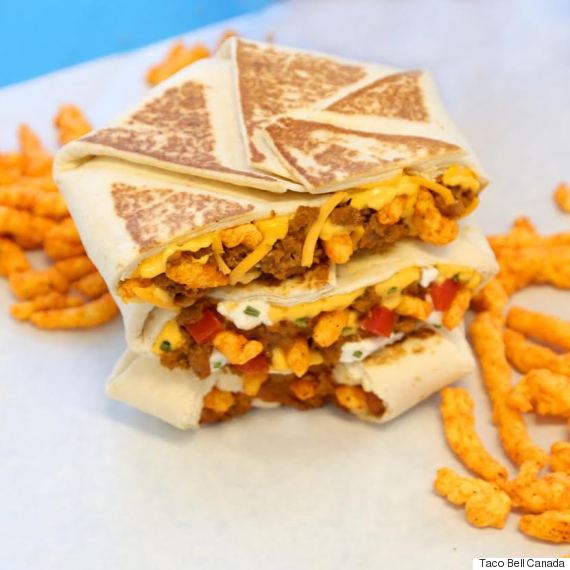 Commenting on the new launch, Head of Marketing and R&D at Taco Bell Canada, Veronica Castillo, said, "Taco Bell Crunchwraps have been a best-selling menu item since they were first introduced in nearly 10 years ago. This year, we've shaken things up to create a smaller-sized Crunchwrap with a new flavor profile that combines the much-loved Crunchwrap with another all-time fan favorite snack, Jalapeño Cheetos. The two have come together to create a truly iconic taste experience -- just for our Canadian fans."
Taco Bell updates its menu with new creations on a regular basis, and the new Cheetos Crunchwrap Slider will join previous menu additions such as the Quesarito, Grilled Stuft Nachos and Doritos Cheesy Gordita Crunch.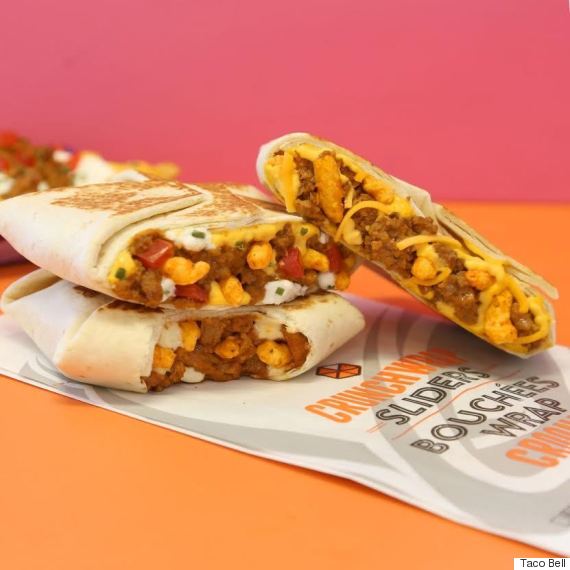 The Cheetos Crunchwrap Slider will be available from February 29 in Taco Bell Canada stores nationwide for a limited time for a retail price of $2.99.
Also on HuffPost