Nowhere is the world's robotic future more controversial than in Canada.
In a new global poll from travel site Travelzoo, Canadians were the least likely to agree that robots will make people's lives better.
A majority of Canadians — 63 per cent — say robots will improve their lives, but that's still a lower percentage than in other surveyed countries. Seventy-one per cent of Americans and 97 per cent of Chinese respondents expect robots to make things better.
Worldwide, the survey found eight in 10 people expect robots to play a big role in their lives by 2020, and three-quarters expect the role to be positive.
Canadians are also near the top of the heap when it comes to worrying that robots will take their jobs: 84 per cent said they are worried about the prospect, with only the Spanish (88 per cent) showing more concern.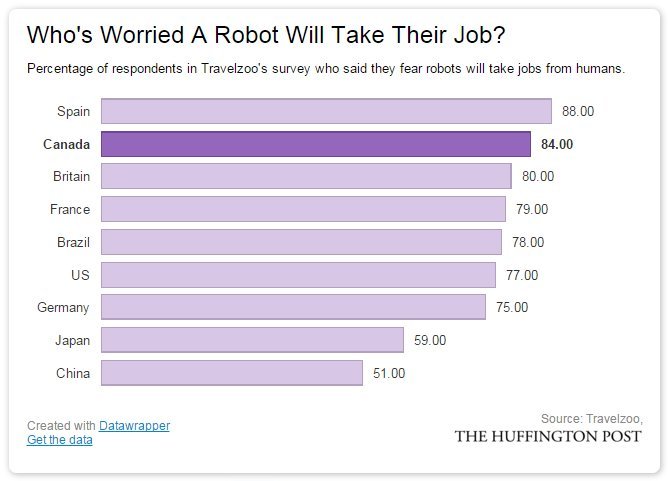 The survey found a notable gap between Western and Asian attitudes towards robots. While more than three-quarters of westerners expressed worry about robots taking their jobs, that number dropped to 59 per cent in Japan and 51 per cent in China.
Most Agree Human-Looking Robots Creepy
Only in China do a majority of people want robots to look like people, the survey found, with 76 per cent saying they prefer human-looking machines.
Fifty per cent of Spaniards want human-looking robots but "respondents from all other countries (including Canada) prefer robots looking like machines," the survey found.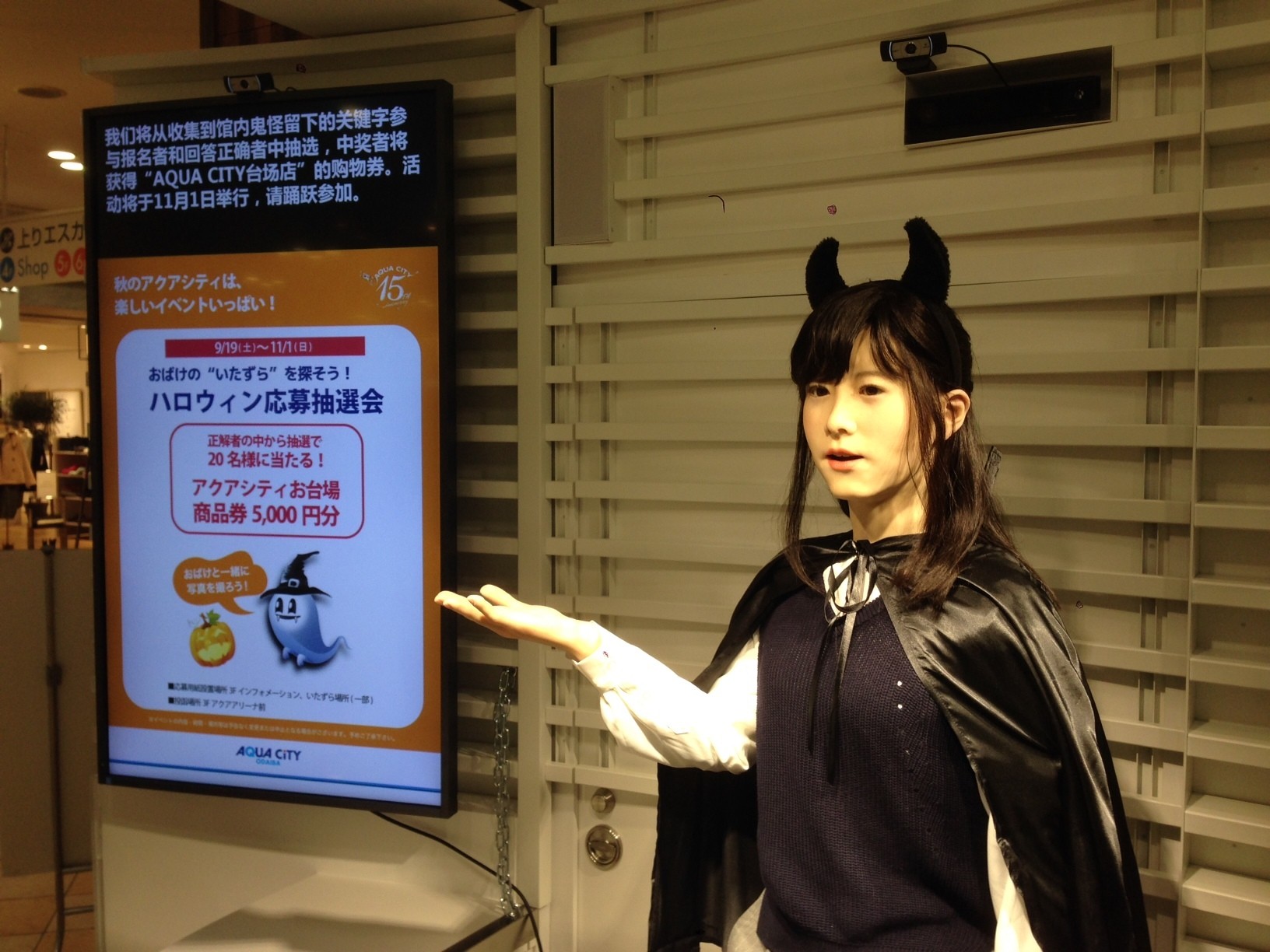 Toshiba has built three human-looking "communciation androids," two of which are already at work at a Tokyo hotel and shopping mall. Pictured here is the Jihira Juncho model. A majority of people worldwide don't want human-looking robots. (Photo: Toshiba)
The survey looked specifically at attitudes towards robots in the travel industry, and found people overall would accept interacting with robots, so long as there's still a human touch.
"Consumers still want humans in the picture, as otherwise there is a genuine fear that cultural nuances, humour and irony will be missed," Richard Singer, Travelzoo's European president, said in a statement.
"If we don't respect the desire for the human touch, we risk 'robophobia' setting in, when in fact technology can significantly improve the holiday experience when used appropriately."
Jobs You Wouldn't Think Are Threatened By Robots, But Are