The murder mystery surrounding the deaths of O.J. Simpson's ex-wife and her friend continues to unfold over two decades later.
Simpson's ex-manager Norman Pardo said he knows who's behind Nicole Brown Simpson and Ronald Goldman's deaths, in an interview with KNX 1070 NEWSRADIO on Tuesday.
"I know who did it and I knοw why they did it," he said.
"I just can't disclose it right now."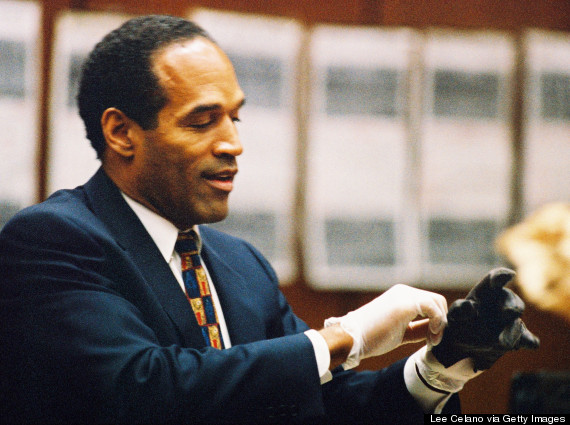 O.J. Simpson tries on a leather glove allegedly used in the murders of Nicole Brown Simpson and Ronald Goldman during testimony in Simpson's murder trial on June 15, 1995 in Los Angeles. (Photo by Lee Celano/WireImage)
Pardo said he tried to bring this information to the police, "but they took all my stuff regarding the incidents.
"We had people working on it, and when we talked to the police about it, they raided my office and took it all," he said.
The murder trial, which saw O.J. found not guilty, is seeing renewed attention thanks to the FX TV show "American Crime Story: The People vs. O.J. Simpson," and after a knife was reportedly found at his former home.
Los Angeles police detectives do not think the knife is linked to the killings, but they're currently testing it for DNA, The Associated Press reported Wednesday.
Simpson, who is in prison on armed robbery and kidnapping charges, isn't losing sleep over the knife, but he worries it could hurt his chances of being paroled next year, Pardo told People.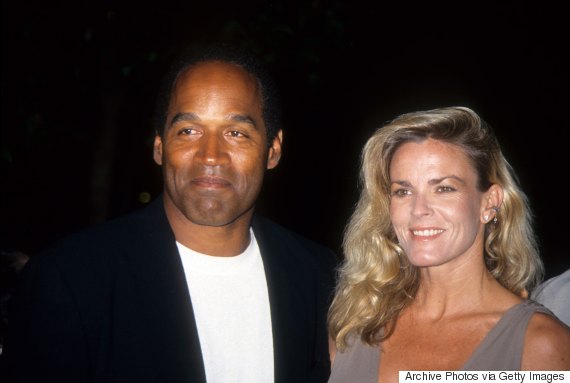 O.J. Simpson and Nicole Brown Simpson pose at the premiere of the 'Naked Gun 33 1/3: The Final Isult' in which O.J. starred on March 16, 1994 in Los Angeles, California. (Photo: Vinnie Zuffante/Archive Photos/Getty Images)
"Everybody I've spoken with says he's just ignoring it. He's not talking about it," he said.
Even if the weapon proves to be connected to Brown Simpson and Goldman's murders, there's no way O.J. could be tried again on the same charges due to a legal concept called double jeopardy, E! News reported.
"The U.S. constitution prohibits the government from trying somebody twice for the same crime," criminal defense lawyer Troy Slaten told the website.
"So even if we find new, incontrovertible evidence that proves his guilt, 100 per cent, he cannot be tried again, and the federal government cannot try him either."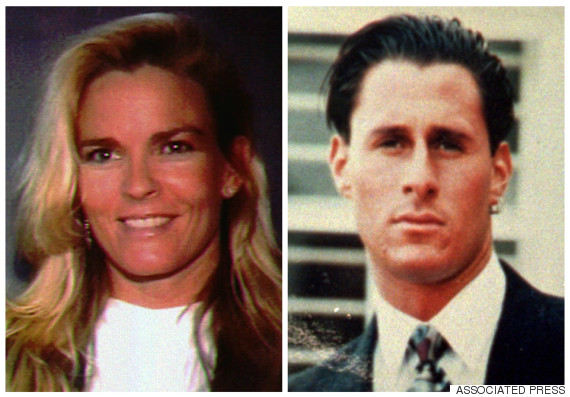 This file combo photo shows Nicole Brown Simpson, left, and her friend Ron Goldman, both of whom were murdered and found dead in Los Angeles on June 12, 1994. Hall of Fame football star O.J. Simpson was charged with the murders of Nicole and Goldman, but a jury later found him not guilty in what some call the "Trial of the Century." (Photo: AP)
This isn't the first time that Pardo has challenged public narratives around his former client.
He said in a 2014 interview with HuffPost Live that the former football player did not write the 2008 book "If I Did It", a fictional account of the murders, and was instead paid US$600,000 to say that he did.
Like Us On Facebook

Follow Us On Twitter

Also on HuffPost