**NOTE: This recap contains spoilers for "Big Brother Canada" season 4.
After spending a week in the BBCAN Grand, the houseguests seem a little more settled, then again some seem a little more settled than others.
While "Big Brother Australia" alum Tim Dormer confessed to his fellow housemates that he won his season of the series, "Big Brother U.K." star Nikki Grahame couldn't help but feel overwhelmed by the whole experience.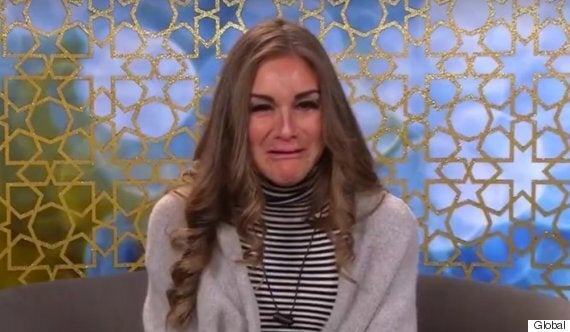 Fortunately for the two, Big Brother granted both wildcards immunity for the week, meaning they couldn't be put up on the block. However, this meant the two could not compete in any of the challenges either.
Which was probably a good move for both wildcards, since they both admitted their international version of the hit series did not include such elaborate challenges.
Of course if you can't compete in challenges you don't really get a chance to make changes in the house either. Which is exactly what last week's block nominee, Kelsey Faith, wanted to do. Heading into the HOH competition, Faith took the lead right away, correctly matching houseguests with nasty comments made about them by the viewers. Oddly enough, her showmance partner Jared Kesler knocked her out of the running... love really is blind.
But even though Faith was out of the running, Kesler pulled through ensuring the flirty flight attendant would avoid another eviction nomination in week two.
Unsurprisingly, Kesler took his knight in shining armour role to heart, nominating last week's HOH, Loveita Adams and her BFF Sharry Ash for eviction as penance for putting up Faith in week one.
Though the besties seemed to have each other's backs, after losing the POV competition to Christine Kelsey, who won POV and $10,000 in gift cards, Adams quickly turned on her closest ally in attempt to save her self from going home.
Of course being put on the block beside your buddy is something worth whining about, but it seems like these houseguests like to whine about everything, which is why host Arisa Cox introduced a new feature in the house, a complaint cupboard where the houseguests can complain to big brother 24/7.
And this wasn't the only new feature the houseguests discovered this week. After a messy Have Not competition, Joel Lefevre, Ash, Cassandra Shahinfar and Adams were introduced to their bedroom for the week, which happened to look like a tiny wedding chapel complete with tiny benches in place of beds.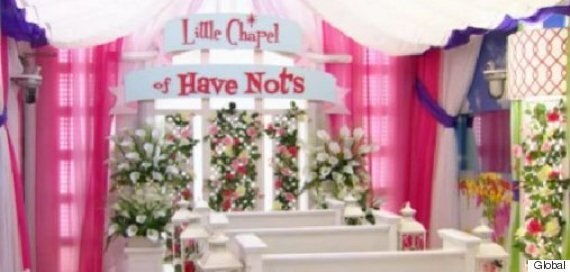 But back to Adams' campaigning. It clearly paid off, as Ash was sent pack in an 11-1 vote. Yep, you read that right, 11-1, despite being onlookers for most of the week, Dormer and Grahame participated in Thursday night's vote.
Even with their friendship on the outs, Ash might have been the only person Adams could trust in this game, so it's safe to say she was lucky to win HOH for a second time, and this time going in to week three.
Will Adams put Faith back on the block this week? We'll just have to wait and see.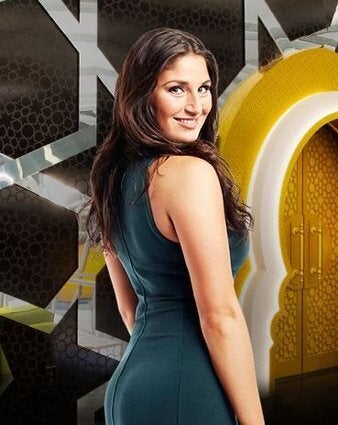 Big Brother Canada Season 4 Houseguests