We saw a lot of red this week.
From Karlie Kloss to Kendall Jenner, red frocks really caught our eye with many celebs donning the colour at Paris Fashion Week and beyond. Red is demanding, sultry and universally flattering. How could we not notice both Selena Gomez and Zendaya's red turtlenecks this week?
Trend watch: the bold hue is going to be a hit this year. So open up your closet, take a look at your wardrobe (which if it's anything like ours, is probably full of black sweaters) and ask yourself if you need a fiery touch of red this season.
But if it isn't your shade, take a lesson from our best dressed celeb of the week, Helen Mirren. Rocking an all-black Giorgio Armani power suit at the Manhattan premiere of "Eye in the Sky," the 70-year-old opted for a bright red lip to push the look to new heights.
Check out our best dressed of the week below, and let us know in the comments if you agree with our picks!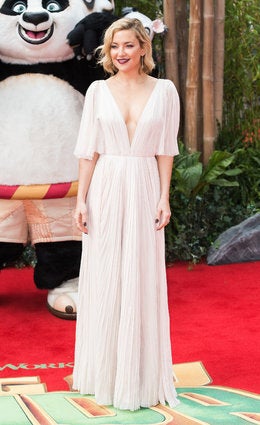 Best Dressed Of The Week: Week Of Mar. 6, 2016