This week's news has been back-to-back Justin Trudeau. From his Huffington Post live town hall to the state dinner in Washington, we've had no shortage of stories about our prime minister and his family.
Of course, his meetings with U.S. President Barack Obama have made us reminisce about his dad's time as prime minister and his trips to the White House.
In our search of photos from that time, we ran across some never-before seen (by us, at least) pictures of two-year-old Trudeau playing in the snow in Ottawa.
Photos Of Justin Trudeau Playing In Snow In 1974 Are Just So Canadian
As we looked through these adorable photos, we couldn't help but notice how much Trudeau and his youngest son, Hadrien, look alike.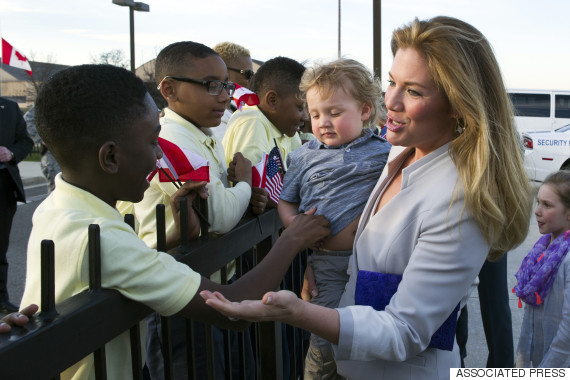 What do you think? Do dad and son resemble each other?