There's a saying that sport is religion. But Ken Egilsson truly believes it.
So much so that he feels he should be allowed to wear a cap in his Alberta driver's licence photo.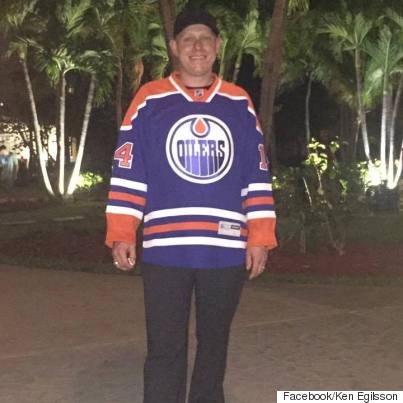 Egilsson, who lives in Blackfalds, is ready to take his fight to Canada's highest court for the right to wear a hat he never removes — except to shower, sleep, or attend a funeral.
"Nobody's medical reasons or cultural reasons should trump my reasons," he told The Huffington Post Canada. "It doesn't matter what my reasons are why I want to wear my hat."
Photo fight
Egilsson's fight with the province began in January when his driver's licence expired.
He paid his outstanding fines and a renewal fee as he prepared to obtain a new one. But problems began when it came time to take his picture.
Egilsson refused to take off his hat for the photo, so government staff wouldn't issue him a licence.
He asked for his expired licence back and obtained a receipt for his payments, reasoning that he "should be in good standing with the government."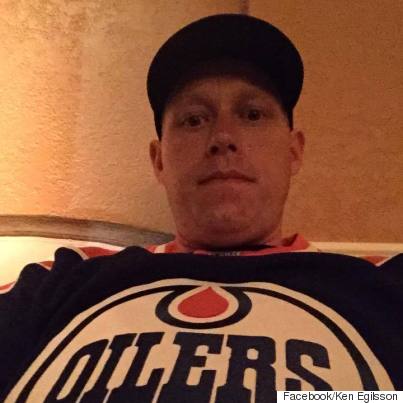 Egilsson, a hardcore Edmonton Oilers fan who buys a new team hat at the start of every season, told CBC News that "hockey to me is my religion."
"My hat is not a fashion statement, it's part of my identity," he told HuffPost Canada. "I've been wearing a hat from the day I started T-ball, that's how long I've been wearing my hat."
Egilsson added the province "can't have a double standard and laws where it panders to a special interest group and then the rest of the public can't have whatever they want."
"I've been wearing a hat from the day I started T-ball, that's how long I've been wearing my hat.""
He isn't concerned about driving with an expired licence because he passed his exam and "paid all [his] dues."
"They can give me a fine for failure to produce a driver's licence," Egilsson said.
Albertans are allowed to wear headgear in licence photos for religious or medical reasons, but "only if they are worn daily for these purposes," Service Alberta spokesman John Archer told The Red Deer Advocate.
"Head coverings worn for fashion, work, or even safety reasons need to be removed for a brief moment while a driver's licence or identification card photo is taken," he added.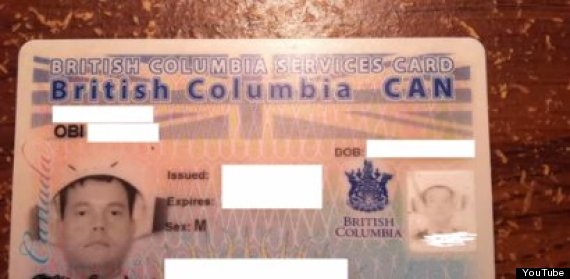 Obi Canuel was issued an interim licence that was later rejected by ICBC.
In 2014, Obi Canuel of Surrey, B.C.lost his driver's licence after he insisted on wearing a colander on his head for religious reasons.
Canuel is a minister in the Church of the Flying Spaghetti Monster, a religion that is often seen as a satire of other faiths.
ICBC, the provincially owned insurance company, allows people to wear headgear that "does not interfere with facial recognition technology."
But it stood by its decision to reject Canuel's licence because he was "not able to provide us with any evidence that he cannot remove his head covering for his photo."
Like Us On Facebook

Follow Us On Twitter

Also on HuffPost:
Facts About The Oilers 1st Stanley Cup Win