February may have been heart month, but you should be looking after your blood-pumping organ all-year round.
According to Health Canada, more than 1.4 million Canadians have heart disease and nearly 34,000 Canadians die from the disease every year.
And while men over the age of 45 and women over the age of 55 (or postmenopausal women) have the greatest risk of heart disease, it's not just the 50 plus crowd that should be concerned about their overall heart health.
According to a 2009 study published in the Canadian Journal of Cardiology, nine out of 10 Canadians over the age of 20 exhibit one or more risk factors for cardiovascular disease (CVD).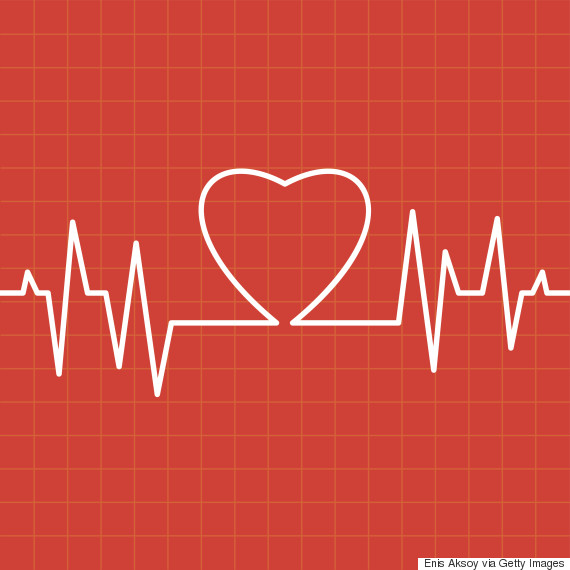 Risk factors for CVD include hypertension, diabetes and obesity. Of course, not all risks are visible.
"High blood pressure is considered the 'silent killer' because there is often no signs that someone is living with [it]," Matthew Mayer of the Heart and Stroke Foundation tells The Huffington Post Canada.
Visiting your doctor for a full examination is the best way to get a full check-in on your heart, but you can also try taking a simple heart age test online or in a clinic.
For our purposes, we tried both the AngioDefender monitor and an online calculator, which gave us a slightly younger age compared to the medically administered test.
The AngioDefender test, which takes 20-minutes, takes into consideration the same factors as the online test, but also investigates endothelial functions by constricting your blood flow and noting how quickly it returns to normal. In many ways, it feels like you are getting your blood pressure checked.
Knowing your heart age can help you make better decisions for your overall heart health. If you're closely monitoring your heart's health, Mayer recommends paying attention to how you feel versus the visible cues.
In the slideshow below, Mayer reveals eight things you can start doing today to reduce your heart's age tomorrow:
Also on HuffPost
8 Ways To Reduce Your Heart's Age