The world's longest friends-with-benefits relationship is officially back on again. And its latest incarnation dubbed "Trubama" is a bromance that has been simmering for months.
Trudeau's affectations were obvious years ago
Congratulations to @BarackObama for his re-election. Lots of hard work ahead for him, in a sharply divided country.

— Justin Trudeau (@JustinTrudeau) November 7, 2012
And when Trudeau became prime minister, his stock went up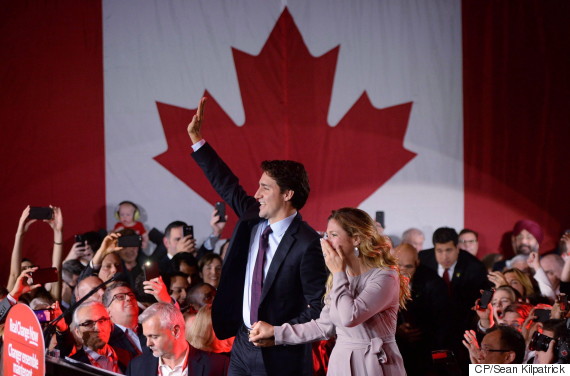 (Photo: Sean Kilpatrick/CP)
Which prompted a call from a special someone
Things got heavy right away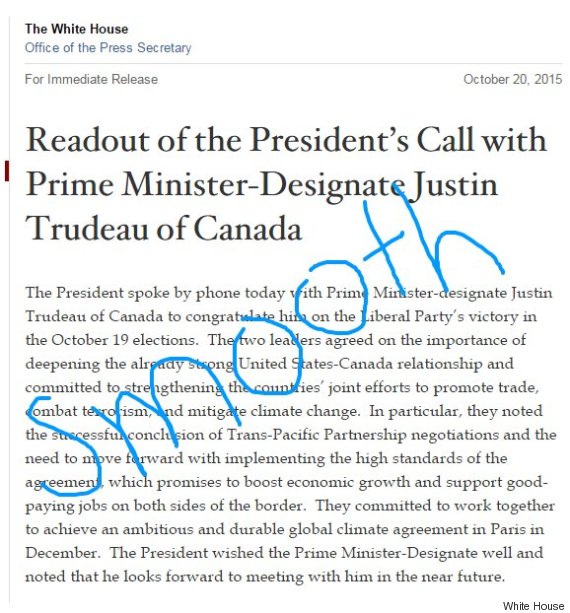 Silence to multilateral free trade agreements small talk in 24 hours flat.
But what Canadian can resist the charm of someone who talks about nature and health care like this
Beautiful mountain tops. Huge glaciers. And polar bears—see them all in Alaska. https://t.co/P93uQBWHpX pic.twitter.com/IIM1Q3afJz

— Barack Obama (@BarackObama) December 24, 2015
"In America, health care is not a privilege for the few but a right for all." —President Obama

— Barack Obama (@BarackObama) June 25, 2015
And this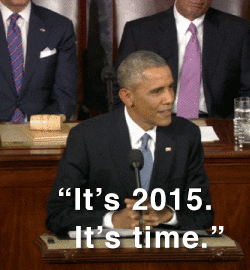 Big fan here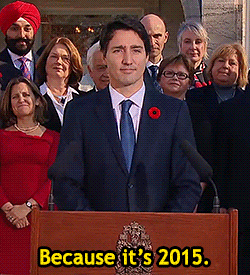 So when they met in Manila last year, sparks flew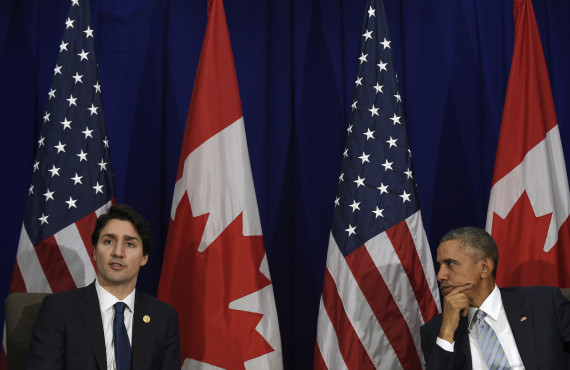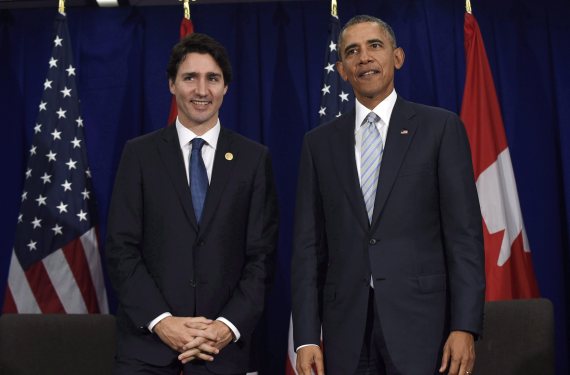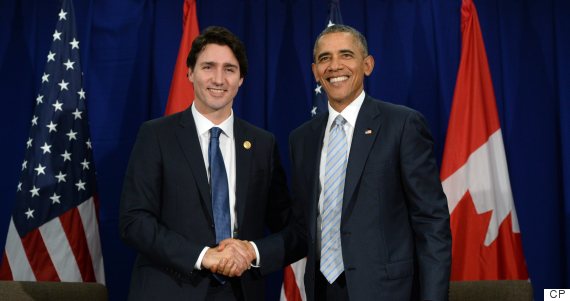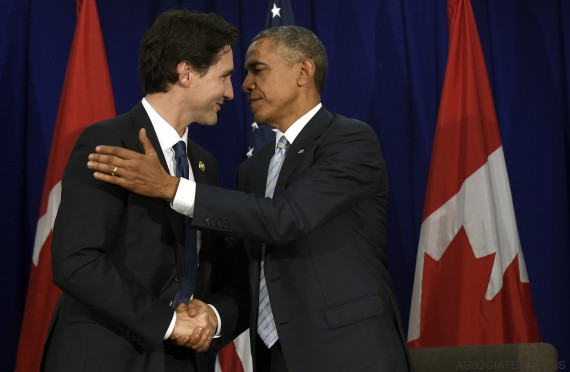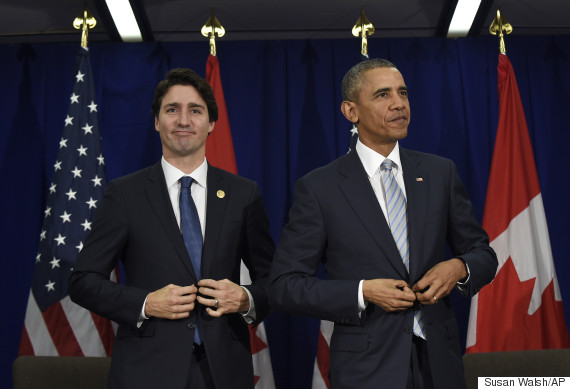 (Photos: Susan Walsh/The Associated Press)
They teased each other
And Obama later talked about his feelings for Trudeau in a non-committal way

"Obviously there are no closer friends."
The media noticed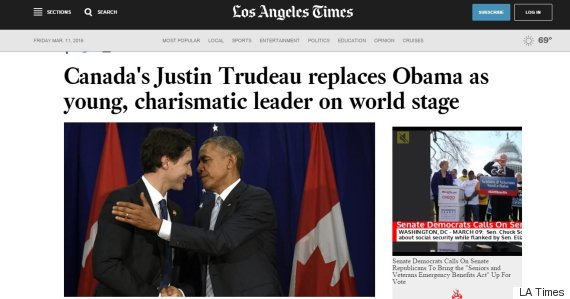 (Screengrab: L.A. Times)
Even Mexican President Enrique Peña Nieto subtly pointed it out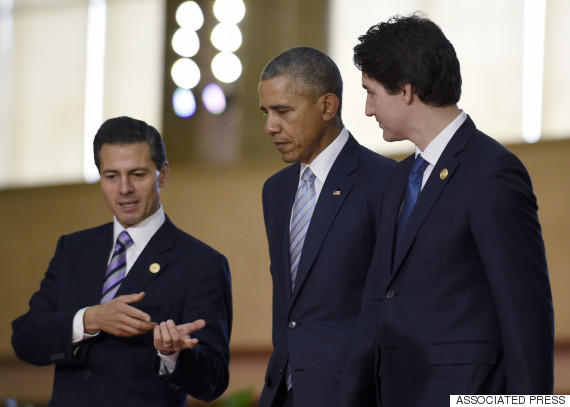 (Photo: AP Photo/Susan Walsh)
Be cool, Nieto.
But it was Trudeau's official visit to Obama's House that pushed the "special relationship" to another level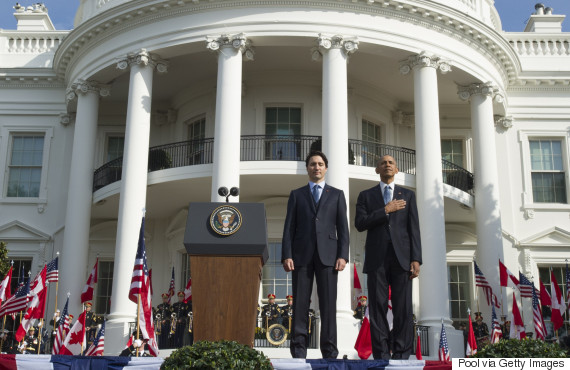 (Photo: Kevin Dietsch/Getty Images)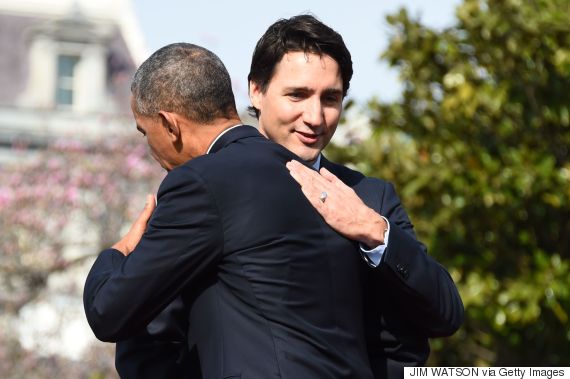 (Photo: Jim Watson/AFP/Getty Images)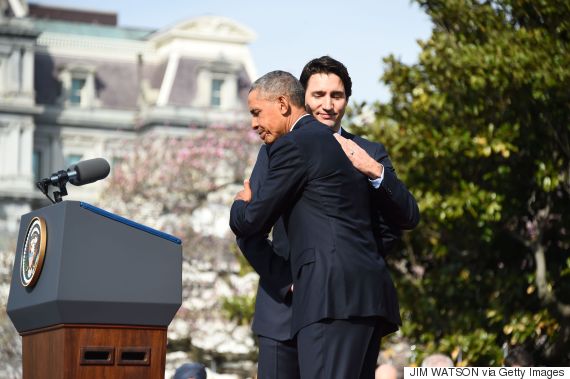 (Photo: Jim Watson/AFP/Getty Images)
They were all smiles watching each other speak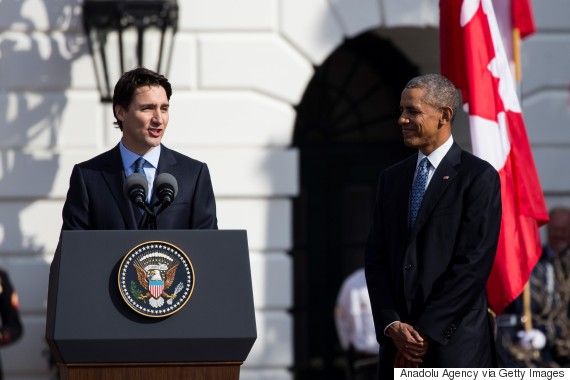 (Photo: Samuel Corum/Anadolu Agency/Getty Images)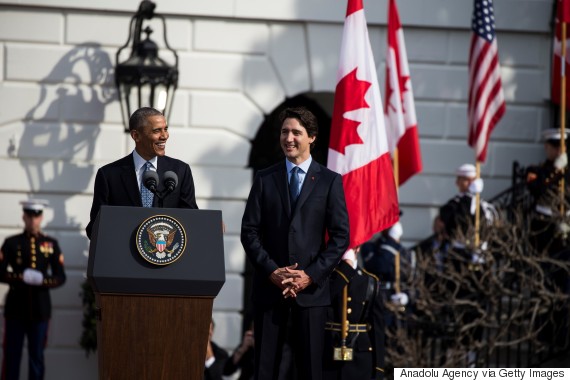 (Photo: Samuel Corum/Anadolu Agency/Getty Images)
Which got people talking #trubama...
#Trubama How about we show each other our legislative bodies? pic.twitter.com/xzENjhOhcm

— Andrew Gregoire (@IamArg) March 11, 2016
Love this pic of them choosing their first baby. #Trubama pic.twitter.com/xKzxTB0PNg

— Paul Bae (@MrPaulBae) March 11, 2016
When bae invites you over for dinner and you know it's official. #Trubama pic.twitter.com/jO7j0q7vLi

— Elizabeth Plank (@feministabulous) March 10, 2016
Drawing #trubama...
And making memes, too
This is the best one I've seen so far today #Trubama pic.twitter.com/cpeRs4OjqD

— Dudley Cruse (@dudleycruse) March 11, 2016
Oh yeah. The bromance is real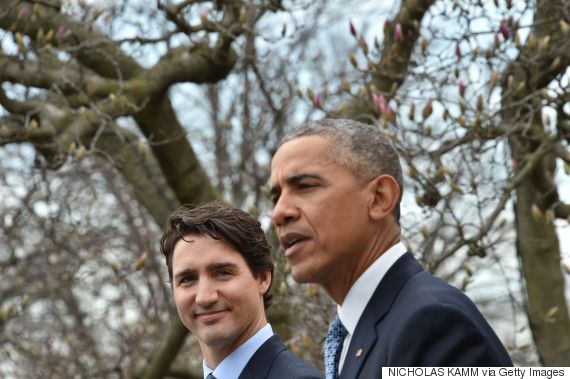 Nicholas Kamm/AFP/Getty Images
No further proof needed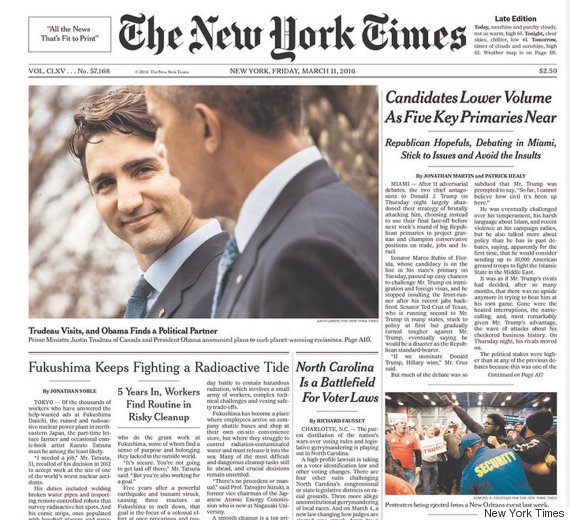 Also on HuffPost:
Trudeau's Historic Washington Visit