TORONTO — One of the biggest celebs at the Canadian Screen Awards also happened to be the smallest: nine-year-old breakout Jacob Tremblay sauntered down the red carpet like a pro, offering up his best paparazzi poses.
The "Room'' actor was among a constellation of stars greeting fans and media at the annual celebration of homegrown film, television and digital media Sunday, with more seasoned actors including Christopher Plummer, Martin Short, Eugene Levy and Catherine O'Hara.
The biggest catcalls were arguably reserved for Tremblay, who has emerged as a media darling after aww-inducing appearances at the Screen Actors Guild Awards, the Critics' Choice Awards and the Academy Awards.
Despite his Hollywood success, Tremblay said it was good to be home.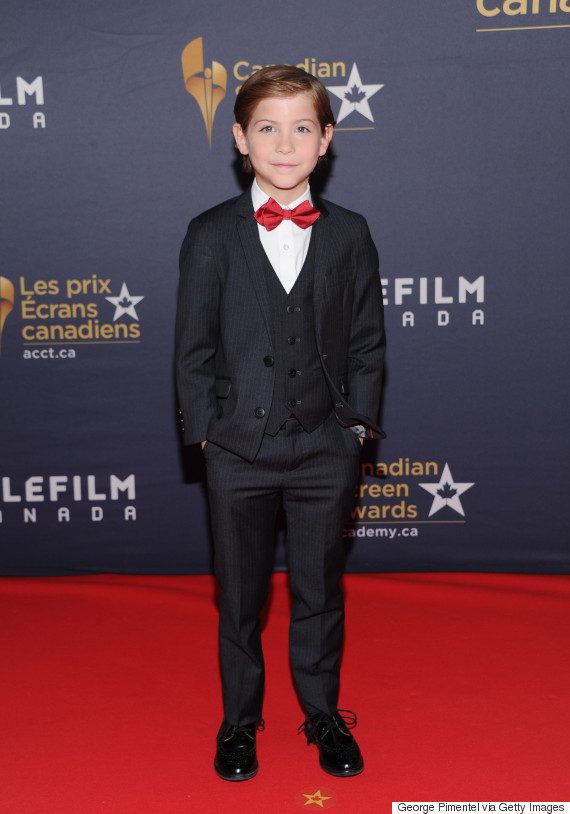 Actor Jacob Tremblay arrives at the 2016 Canadian Screen Awards at the Sony Centre for the Performing Arts on Sunday in Toronto. (Photo: George Pimentel/WireImage)
"I'm Canadian so it's pretty good to be recognized in my hometown,'' said Tremblay, up for the best film actor prize.
'Room' up for 11 awards
The Canada-Ireland co-production "Room'' was up for a leading 11 awards, including best picture, best director for Dublin's Lenny Abrahamson, best adapted screenplay for London, Ont.-based Emma Donoghue and best actress for U.S. starlet Brie Larson.
The pint-sized breakout, outfitted for Sunday's bash in a dark three-piece pinstriped suit with a red bow tie, claimed the top acting prize and plenty of awwws from the celebrity audience.
"This is amazing. I can't believe a kid like me won against a bunch of amazing talent. Christopher Plummer, you're a legend," said Tremblay, singling out his 86-year-old rival and thanking voters for "the Candy."
"I'm not the best at sports. I'm never going to win the Stanley Cup or a gold medal but I love acting and to win an award for something that I love is super special to me."
Credit show host Norm Macdonald with championing a new name for the Canadian Screen Awards — the Candy, for the late comic John Candy.
Also on HuffPost