The Obamas and Trudeaus hit it off at the state dinner in Washington D.C. last week, and the affair included the Trudeaus' extended family.
Prime Minister Justin Trudeau's mother Margaret was in attendance on Thursday for her second state dinner (her first was with then-husband and prime minister Pierre in 1977). But two faces you may not have expected were Trudeau's in-laws, Jean Grégoire and Estelle Blais.
For many, it was the first public introduction to Grégoire-Trudeau's parents. Trudeau noted how touched he was to have his in-laws there, adding, "Get a load of Estelle, I'm looking forward to the future with Sophie."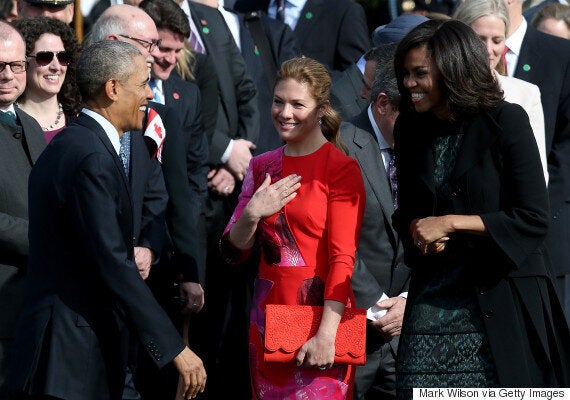 Grégoire-Trudeau is an only child. Jean Grégoire is a stockbroker and Estelle Blais is a former nurse. Sophie grew up in, Mount Royal, and neighbourhood of Montreal.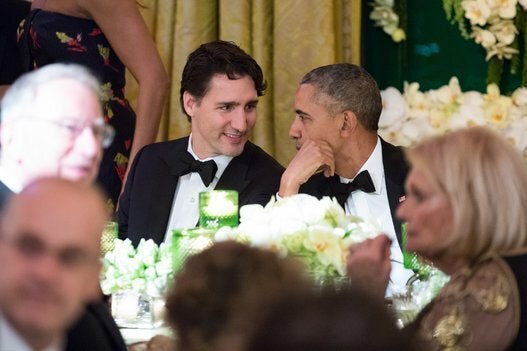 Trudeau's Historic Washington Visit