But these high-level battles are being fought among grown-ups. In classrooms and hallways, the efforts are more about simply normalizing each students' experience with their sexuality and gender identity, which is where the Toronto-made dating sim video game "LongStory" comes in.
Currently being showcased in the "Indie Megabooth" at this week's Game Developer's Conference (GDC) in San Francisco, "LongStory" actually started out as a female-focused project before broadening its gameplay to include gender fluidity.
"It started out from the desire to help teen girls," explained Miriam Verburg, CEO and sole full-time staffer of micro-indie Bloom Digital, before heading west to GDC 2016. "I'm a woman and most women will tell you they had a pretty harsh time when they were teenagers. But it was also always about how to be whoever you are, and that includes if you are queer or exploring or unsure."
During playtesting, she took the LGBTQ-friendly game to a queer-positive drop-in centre, and they all wanted to know why you could only play as a girl. When Verburg asked if they should include boys, "they said 'no, you should have boys and girls and trans people.'"
Since "LongStory" is an episodic mobile game, they were able to add more gender options when the second episode came out, allowing players to pick female-presenting or male-presenting avatars as well as their preferred pronoun, be it she, he or they. From there you can also decide during the game the gender identity of the person you want to date.
After all, it is a dating sim.
The game's origin story begins at a Ladies Learning Code meet-up, where a friend of Verburg was showing her a dating game she had on her phone.
"I was getting really annoyed by it because it was so stupid," she recalled. "It was just really typical and heteronormative and incredibly boring. I started saying 'these are stupid and no one should play them' and she said 'they're really popular, though, and you can't tell people not to play a game that they like just because you think it's stupid.'"
So instead she decided to make a better one.
Influenced by the tragedies of Rehteah Parsons in Nova Scotia and Amanda Todd in B.C., Verburg started working on a progressive dating sim that could incorporate anti-bullying, social anxiety and boundary setting as a means of helping teens make it through high school.
"It's very small in comparison to, say, curing cancer but teaching teenagers to respect each other in a way that's healthy is probably pretty good for them," she said.
"LongStory" was an instant hit when it launched in the spring of 2014, clocking 10,000 downloads in its first two months. The first episode introduced the player-character as a new student at Weasel Heights, where you must "navigate the social landscape," including a trio of mean girls known collectively as Hanniferjane, and solve the mystery of what happened to the previous student who used your locker.
The second episode introduced the groundbreaking neutral approach to gender as well as the first opportunity to go on a date with your crush, while the third one brought in the romantic and social complications inherent to any teenage dance party. Verburg said these three episodes were setting the stage for the idea that you could be trans.
Then in the fourth episode, which arrived last December, the game got its first trans character, Em, and the story centred around the fallout of a family's discomfort with their daughter dating the trans-identified teen.
"The next episode is going to address queer and trans issues a bit more strongly," Vergurg added. "In episode five you spend more time learning about how Em identifies, and Em spends more time speaking to the principal of the school talking about things like washroom preferences."

The lack of diversity in gaming has become an issue in the industry -- this year's GDC has a stream to discuss social advocacy issues -- and this is especially true when it comes to gender identity.
"We tried making diverse characters to make the experience playable for the majority of people. Ultimately, it does become commentary on the gaming space because hearing people talk about how much they like our characters lets us to know that we are doing something other games are not," Verburg said. "But what is the gameplay benefit of recycling stereotypes?"
Verburg says the feedback she's been getting from players is that, because the gender fluid game is relatable to their lives, it helps them be better people at school and better allies for their classmates as well as navigate social situations and deal with issues of loneliness and isolation.
Who knew a dating game could teach kids social resilience, conflict resolution and self-confidence?
"People treat romance [fiction] with a great deal of disrespect," she said. "But romance is the best vehicle for reaching teenagers. They can see themselves in it, it's something they think about a lot and it allows you to ask them tough moral questions without hitting them over the head with it."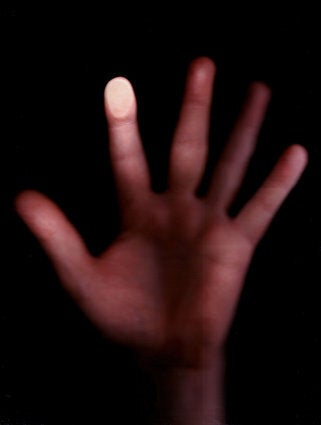 What to do if your friend has come out as transgender