For those who follow menswear closely, men's clothing has never looked less like… well, menswear. The 20th century traditions of suits during the week, and Bermuda shorts and polos on the weekend are rapidly fading into memories of a more boring past.
While gender fluidity may be in Vogue this season (both figuratively and literally), that's not to say traditionalists should retire their credit cards until the fall. Bomber jackets and pinstripes add a decidedly masculine element to spring 2016's mix.
See all of spring 2016's menswear trends for yourself in the slideshow below.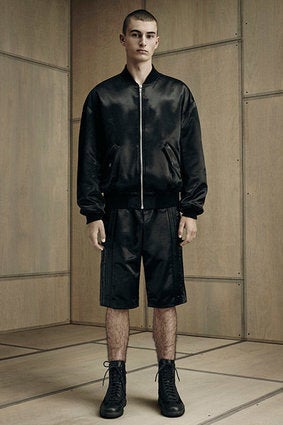 Men's Spring 2016 Fashion Trends