OTTAWA — An organization representing many rank-and-file RCMP members says collective-bargaining rights for the force must cover key issues such as harassment, discipline and equipment. The Mounted Police Professional Association of Canada says it will fight for changes to recently introduced legislation to ensure these matters will be on the table during contract talks.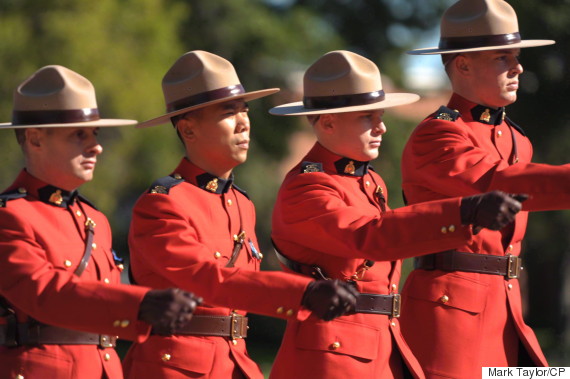 Mounties march off the parade grounds following the RCMP National Memorial Service in Regina Sunday, September 12, 2010. (Photo: Mark Taylor/CP)
Former RCMP officer Rob Creasser, an association spokesman, says members want to work with management on issues in a collaborative — not top-driven — way. Last year, the Supreme Court of Canada affirmed the right of RCMP officers to collective bargaining and gave the government time to create a new labour-relations regime. The high court did not explicitly state that Mounties have the right to form a union, but the justices effectively opened the door to that possibility.
No right to strike
Earlier this month the Liberal government tabled legislation that would allow RCMP members and reservists to choose whether to be represented by a bargaining agent. It would make independent, binding arbitration the dispute-resolution process for bargaining impasses, with no right to strike. RCMP members are the only police in Canada without a right to engage in collective bargaining. Currently, Mounties have voluntary associations funded by members' dues that work with management to establish pay and benefits, but the top brass has final say. Creasser told a news conference Monday the force has been shaken by chronic harassment issues and the 2014 shooting deaths of three officers in Moncton, N.B. In addition, the RCMP is 65th on the pay scale among forces in Canada with 50 members or more. The retired Mountie said he has a 22-year-old son who is looking at law enforcement as a career. "I would love for him to join the RCMP. But I can't in good conscience recommend the organization to him right now."
Also on HuffPost
Canadians' Attitudes On Unions (2013)