TORONTO — Ontario's Liberal government says it plans to introduce legislation that would increase the amount of affordable housing in communities that choose to take advantage. It would allow municipalities to establish so-called inclusionary zoning policies, meaning new housing proposals would require developers to include a certain percentage of affordable units in order to be approved.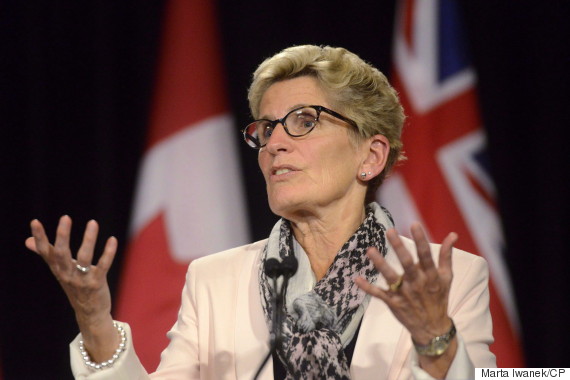 Ontario Premier Kathleen Wynne speaks during a media availability at Queen's Park in Toronto, Thursday, Oct, 1, 2015. (Photo: Marta Iwanek/CP)
Municipal Affairs and Housing Minister Ted McMeekin says the move "might well" increase the price of condos. The announcement is part of Ontario's long-term affordable housing strategy, which includes $178 million over three years announced in the government's recent budget. The budget also contained money for a portable housing benefit that would give more options to people fleeing domestic violence and support for the construction of up to 1,500 new housing units to help people with complex needs such as seniors, people with mental health issues and at-risk youth. Ontario is also putting $45 million over three years to the Community Homelessness Prevention Initiative, as the Liberal government attempts to end chronic homelessness by 2025.
ALSO ON HUFFPOST:
Canada's Most, Least Affordable Housing (2014)